What is Lovense? Many tend to know a little about this SexTech giant. So in this article, you'll know Lovense's reputation, some general info, & how it started.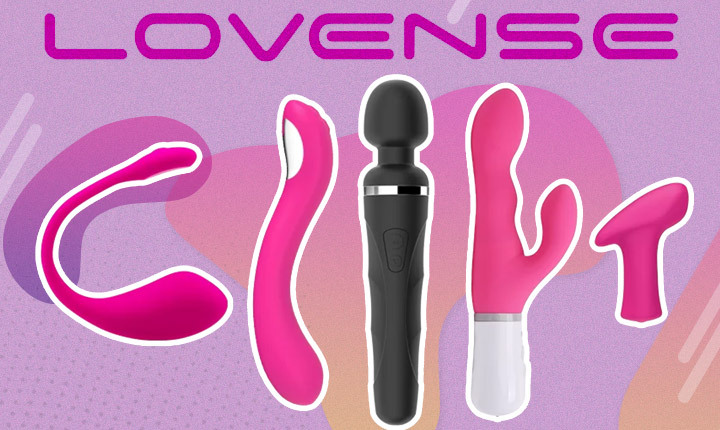 Since Lovense's 2009 launch, there has been quite a bit of discussion going on about the company. However, despite their rapid increase in popularity, people only know little about Lovense's brand and its history.
But ahoy! That's about to change today.
In this article, we will give you everything you need to know about Lovense.
Well, at the very least, some general info and background on them. Is the company legit? Are they genius?
Find out more below.
---
So What Is Lovense?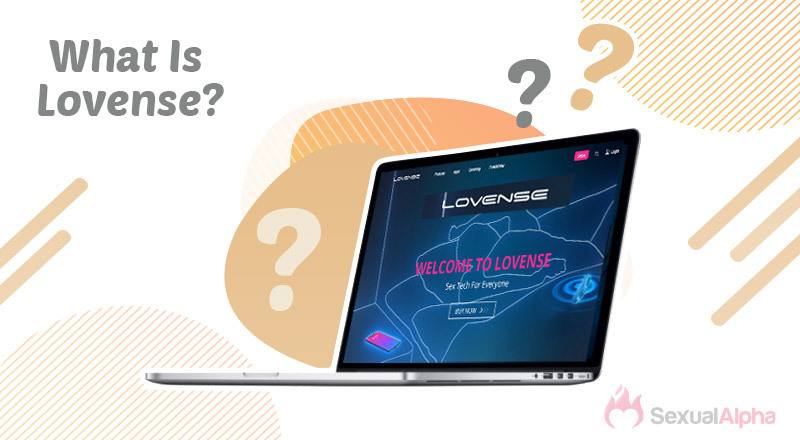 Lovense is a brand based in Hong Kong that offers teledildonics and long-distance sex products.
People can use these toys with an Internet connection and an app-based user interface. They also offer vibrators, butt plugs, and other intimate products for couples who prefer to have a little fun over long distances.
Despite being established in 2010, there is still some mystery surrounding the origins of this high-tech corporation. So let's investigate Lovense further to determine its roots and true motives.
---
Lovense Founders and Company Conception
Dan Liu is the founder and CEO of Lovense. As for the company's conception, here's a bit of his story.
In 2009, Liu was in a long-distance relationship. And at that time, he felt that physical intimacy was one of the downsides of being in that arrangement.
Soon though, he became interested in teledildonics, where he wondered why there wasn't a way to get beyond long-distance relationships in this modern day and age. Eventually, he came up with a solution.
The creator managed to develop the first remote-controlled vibrator through Skype after spending some time creating concepts and prototypes.
The prototypes had numerous flaws. But as more people became interested in remote-controlled sex toys and how they could improve their romantic relationships, the original concept continued to be improved.
Two remote sex toys dubbed Max and Nora with more dependable Bluetooth connectivity debuted in late 2013.
Max was the first remote male masturbation device developed by Lovense. And at the same time, Nora was the newly reimagined vibrator that couples could use to attain pleasure simultaneously.
Liu took these prototypes to the website Indiegogo and used the hundreds of thousands of dollars raised to market this idea. And by then, he struck GOLD!
Lush, the more contemporary bullet vibrator, was then developed afterward.
To sum it up, these ideas are the type of viral marketing and innovation people have sought.
Videos and reactions of shoppers at grocery shops with vibrators controlled by strangers were all over well-known websites and social media. This marketing gig demonstrated that some of the Lovense products could be used discreetly and practically anywhere, even though it was probably not what the manufacturers had in mind.
With the introduction of new items in 2017, Lovense's success GREW.
The Ambi is a bullet vibrator that explores a different design and kind of pleasure people experience. The Edge, an adjustable prostate massager, was also made available. And the Domi wand massager was also conceptualized, bringing along Osci, an oscillating G-spot massager capable of inducing new sensations all over the body.
As part of its brand expansion, Lovense also produced water-based lubricants and a Bluetooth-enabled butt plug to better cater to their consumers' needs.
---
The Lovense Mission
Lovense has always aimed to revolutionize the sex toy industry with cutting-edge design and futuristic aesthetics.
The founder was motivated by the difficulty of intimacy in long-distance relationships. So he put all his efforts into creating technology that allowed couples to experience pleasure remotely through their products.
Lovense is an industry leader in sex toy innovation, advancing the art of pleasure into the twenty-first century by using the most cutting-edge materials and technology,
Lovense has a track record of continuously enhancing user experience by incorporating user feedback into design adjustments, which results in several iterations of new toys each year that builds on the successes of their predecessors.
"How to make long-distance relationships work" was one of the most popular terms on Google back in 2017. THAT MEANS that more people are probably interested in the idea or are at least thinking about it. (see more research study here.)
Whatever reason, Lovense's goods appear to get the job done. And it shows based on the enormous revenue Lovense has generated since creating the prototypes.
---
Notable Lovense Products
Despite having only two mainstay products initially, Lovense now offers a wide range of toys to suit peoples' preferences.
What sets Lovense sex toys apart from other teledildonic toys is their free Lovense Remote app. The app allows you to explore a wide range of functions that you can enjoy solo or with a partner in close-range or long-distance.
Nora, a female "rabbit" style vibrator, and Max, a suction-based male masturbator, made up Lovense's first toy duo. The two products work together in sync, enabling intimacy over great distances.
We've personally tested both toys by ourselves and during long-distance play. If you want to learn more about Nora, check out our review. We also gave the new iteration of the Max masturbator a ride. Here's our Max 2 review.
---
Lush is a remote-controlled wearable G-spot vibrator that has several app-based functions:
Sync-to-music capability
Customizable vibration settings
Unlimited vibration patterns
Sound activated vibrations
Although powerful, it is quiet enough to be used in the open without anybody noticing. Over $100,000 was raised through a Campaign on Indiegogo to fund the original Lush concept. Later, the toy sold more than 300,000 copies.
And now, with the all-new Lush 3, naughty public play just got even better.
---
The Hush is the company's strongest vibrating butt plug available. It contains the following features:
USB rechargeable
Customizable through an app
Waterproof design
Wireless connection
The Hush 2 is available in four sizes for novice, intermediate, and experienced users to truly enjoy. Compatible devices include Apple, Android, Windows, and Mac PC (with Bluetooth adapter).
---
Domi 2, one of the company's more compact products, is one of the market's most petite and potent "little wand" vibrators. This vibrator features:
A light ring to help communication at long distances
A rotating head with a reinforced neck
A strong mini wand motor at half the size of its competitors
---
One of Lovense's more recent bullet vibrators, Ambi, is geared toward precision technology. Ambi's unique sleek design ensures it stays in place regardless of its position, unlike conventional bullet vibrators that are challenging to keep in the proper position to induce orgasms.
Some features of the Ambi include:
An easy-to-hold design
Adjustable vibration settings
And having a unique shape for vaginal stimulation
---
The first oscillating G-spot toy by the company is called Osci. The Osci uses an oscillation-based motor instead of the conventional vibration technology, enabling direct G-spot stimulation for females. In addition, Osci has a customizable design with three oscillation levels and ten selectable patterns.
---
The first adjustable prostate massager is called Edge. It's notable for its:
Adjustable neck
Dual vibrators
Remote-controlled app
The Edge is simple to operate for everyone, from beginners to experienced users. We compared the first Edge to the new and improved Edge 2 in this Lovense Edge 2 review.
---
Accessories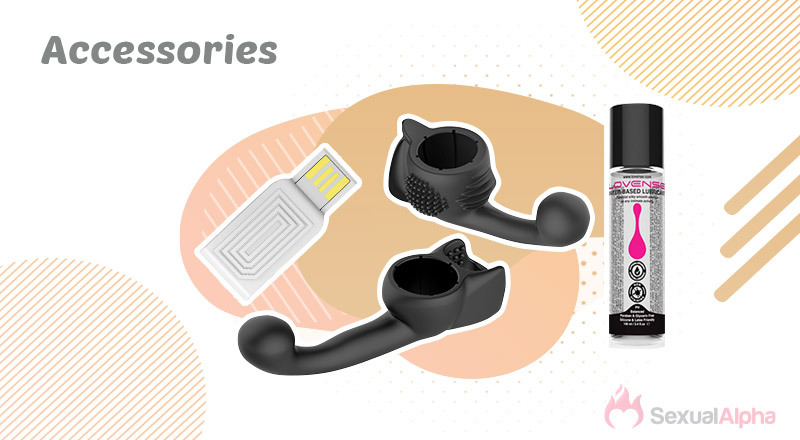 Lovense offers more than simply sex toys. Lovense also provides several accessories because of its astronomical popularity with prior product models. Lovense sells the following in addition to vibrators, butt plugs, male masturbators, and prostate massagers:
Male and female attachments for the Domi 2
Water-based lubricants that are compatible with all Lovense silicone products
A Bluetooth adapter that enables PCs to sync their teledildonic goods
---
Webcam Services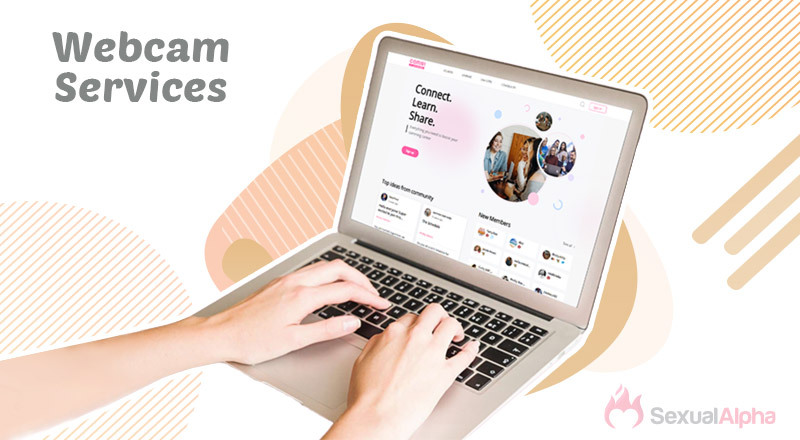 Lovense also provides services to the virtual sex industry and is associated with 16 different webcam service providers in addition to providing sex toys in line with its goal of being the future of cybersex. Lovense offers the following features for daring lovers interested in staging private sex shows:
Sound-based vibrations
Tip-based vibrations
Personalized games
Special commands
Multiple toy connectivity
Intuitive interface
SplitCam capability
Personalized auto-replies
Toy response notifications
Vibration-based game apps
---
The Future For Long-Distance Couples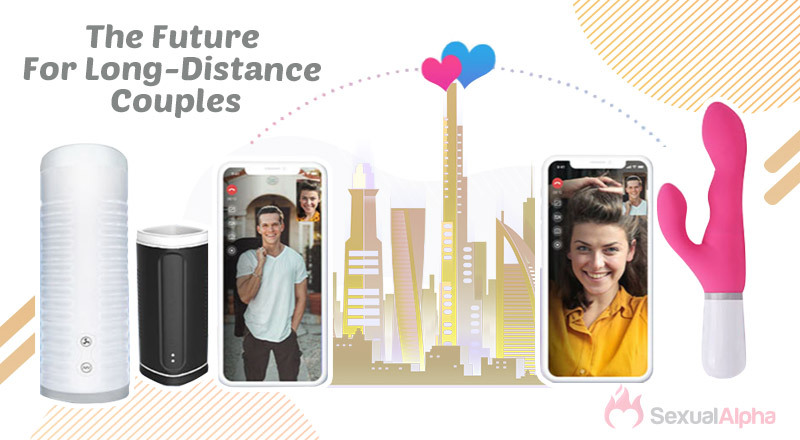 In the 1990s, when we couldn't have sex with the person we wanted, phone sex was all the rage. But technology has advanced significantly since then. Touch is an essential component of relationships. Adopting technology like this may help the users foster tighter bonds without physical contact.
Humans have an innate want for TOUCH.
Most importantly, it is crucial to our emotional, social, and physical well-being. It can impact people by decreasing blood pressure, releasing oxytocin, and making them feel calm. Touch can also make us feel content, sympathetic, and tender.
Even if having a remote vibrator controlled by someone on the other side of the globe may not be quite the same as receiving a hug or kiss from your sweetheart, it may nonetheless provide some form of consolation prize.
Bonds and relationships can sometimes be fickle. So it is crucial to bridge the gap. Virtual communication can only do so much. And we sometimes need comfort and warmth.
So why not go for the next best thing?
And who's to say that this is the wrong thing to do?
Social stigma, maybe. But who cares?
Even couples who are close to one other can use these sex toys. So, it's not only for those who are in long-distance relationships.
You can keep the intimacy going even when one of you is far away. Or you could use these toys to spice up your love life behind closed doors. Whatever the occasion, Lovense has many entertaining products available for your desires and needs.
---
Final Thoughts
There will always be new and innovative sex toys, but Lovense's offerings are genuinely original. Moreover, they have built a strong line of items from their prototypes, eliminating the physical distance many people experience in long-distance relationships.
While we could go on and on about how fantastic their items are all day, the user reviews of their sex toys already speak for themselves. As unbelievable as it may sound, Lovense does provide high-quality products that do leave an impact on their users in the long run.