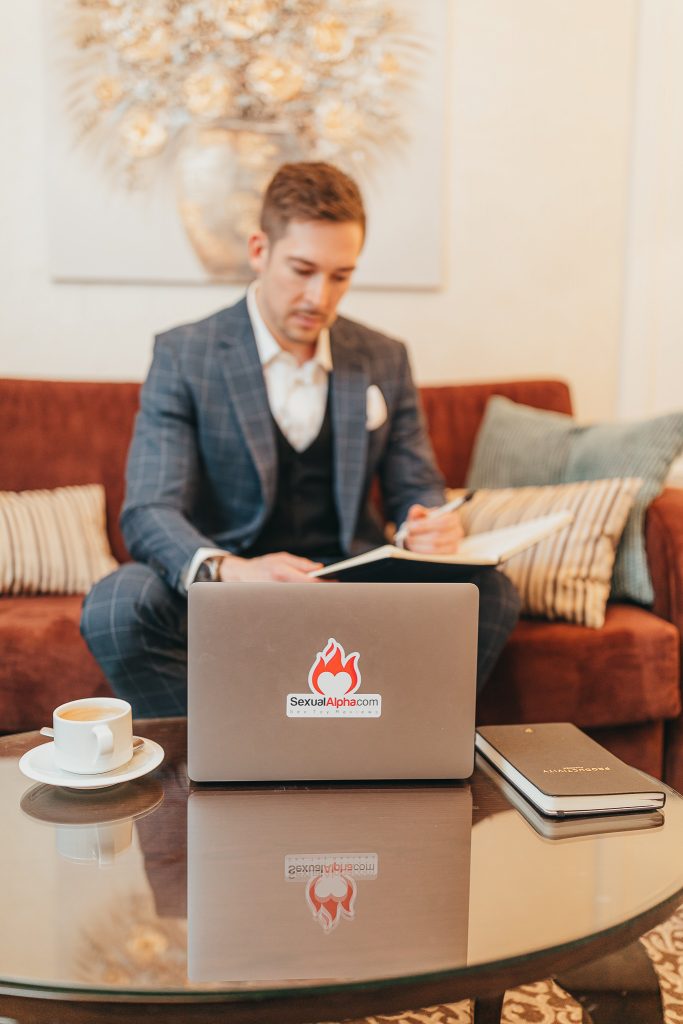 Hi! I'm Dainis Graveris, The Managing Editor At SexualAlpha.
Initially I started out as a worker at a sex toy store, but later I got so hooked with this industry that I got certified as a sex educator by Everyone Deserves Sex Ed & certified relationship coach at Dr. Ava Cadell's Loveology University.
I'm a self motivated, copywriting & SEO-savvy relationship and sexual wellness writer, I enjoy working under pressure and getting stuff done under tight deadlines & multiple projects.
With a drive for creating deeply-researched, sex-positive, satisfaction-bring sex education materials, I know how to create content that is a "page-turner" while sneaking in "broccoli" teachings that are good for readers.
With 13 years of writing experience, I've written over 500 articles that have generated millions of views.
---
I am also a voracious reader and student. I've read hundreds of books about sex, relationships, BDSM, polyamory. (I'm a big fan of Dr. Sue Johnson's Emotionally Focused Therapy method, her book: "Hold Me Tight" is a must read for every couple).
Plus, I've been experimenting for all my life – with sex toys including fuck machines, penis sleeves, and sex swings. I've been with various partners and always working on keeping spark alive in long-term relationships.
Highlights & Accomplishments
---
---
Why I Work At SexualAlpha
My goal with this site is to break the stigmas around sexuality. Our bodies are meant to be explored and enjoyed
We thrive on variety. Do things the same old way and you'll soon feel that your life becomes "grey".
The same way you need to invest in relationships to keep them vibrant, you also need to invest on sexual growth. Try some power play, incorporate new toy, try the role-play, and learn to communicate. Don't be ashamed of your fantasies. Talk about them. Explore them.
I believe that every person deserves to have an incredible sex life – and it's our mission to make sure that happens for you.
At SexualAlpha we inject this thinking in everything we do. Read more at SexualAlpha manifesto.
---
Want To Work With Me?
If you or your partner are experiencing sexual or relationship difficulties that you find challenging to solve, don't hesitate to send me an email explaining your situation using the contact form below.
As a sex therapist & relationship coach, I work with few select clients individually, and the best way to find about such openings is either to sign up here on form or join our mailing list.
---
I am also open to being a guest on a podcast and available for collaborations, appearances, speaking, and more.
I have appeared on sites like HealthLine, PopSugar, Cosmo, Men's Health, Women's Health Mag, InStyle, MindBodyGreen, WellAndGood, Greatist, MarieClaire among many others.
I'd love to hear from you: dainis (at) sexualalpha.com