Let's dive into these interesting facts on how often precum can cause pregnancy, what precum is, the effectiveness of various contraceptives, and more.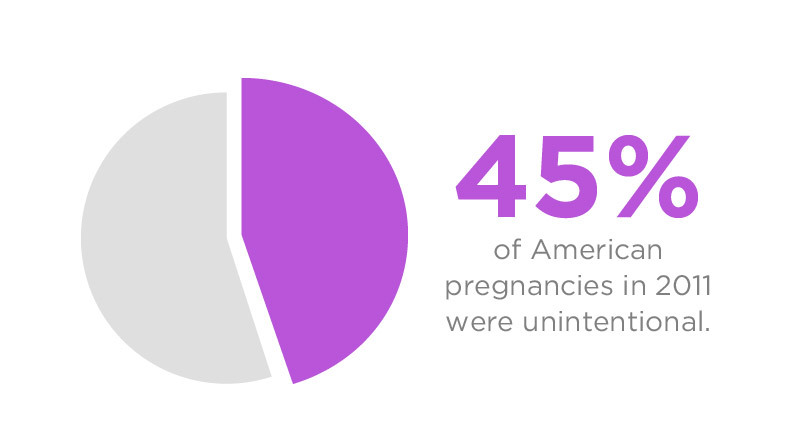 Precum (pre-ejaculate fluid) can make people nervous, embarrassed, or downright confused. Most people don't know what it is or what it does, and there are many misconceptions about it.
First, precum is not the same thing as premature ejaculation. Precum starts oozing around as soon as a man gets all hot and bothered. Oftentimes, it leaks out at various points during or before sex.
Sorry, we couldn't hold these stats in before the main article:
---
What Is Precum and How Often Can Precum Cause Pregnancy?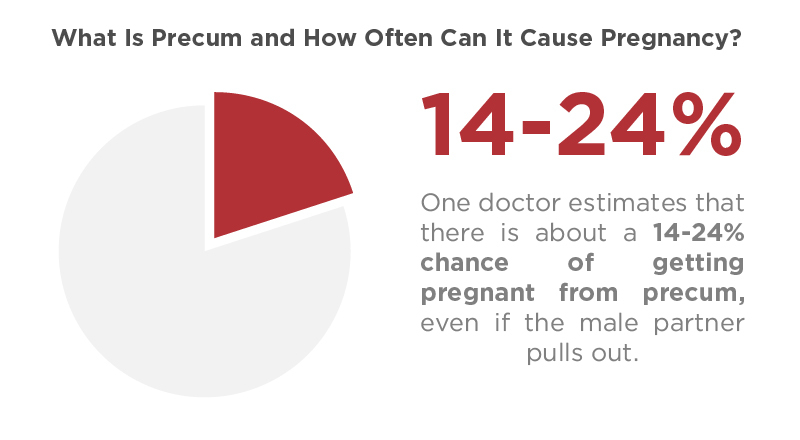 Precum is sort of like a man's personal penile lubricant. It doesn't come from the same glands that make sperm, and it doesn't serve the same purpose.
Here's the data on precum and pregnancy:
---
Does Precum Contain Sperm?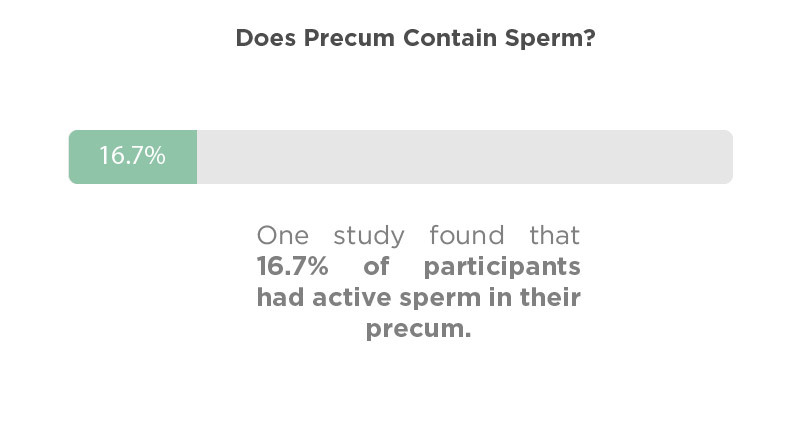 So, is there sperm in precum?
Yes… and no. No two pre-ejaculate fluids are the same, and the sperm content often varies. However, studies conducted in different ways suggest that there may be little or no sperm in precum that leaves the penis a significant time before ejaculation.
Many studies used fluid from men right before orgasm, while others collected fluids during periods of initial or sustained arousal. Each type had different results.
---
Is Pulling Out Effective?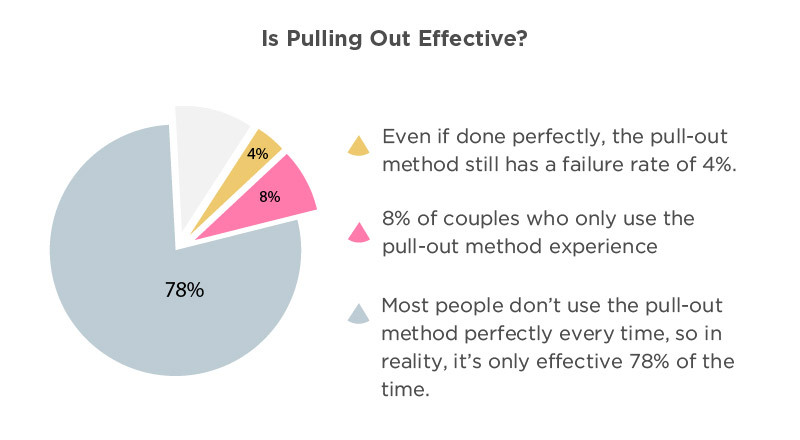 The success rate of pulling out varies wildly. You're almost definitely getting precum in your female partner during sex; whether or not it has any sperm or enough sperm to cause pregnancy is a gamble.
If you pull out perfectly every time (and, let's be honest, you don't), there's a pretty low chance of pregnancy. STIs are a different story, though.
Here's a look at the data:
---
Precum and Birth Control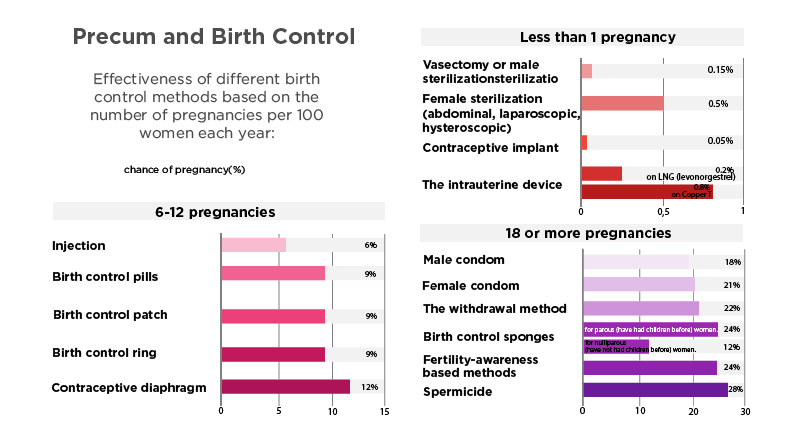 Precum can cause pregnancy, even if it isn't particularly common, but how effective is birth control against it?
Different birth controls have different success rates. Since nearly half of all American pregnancies are unintentional, it's safe to say that they aren't all perfect.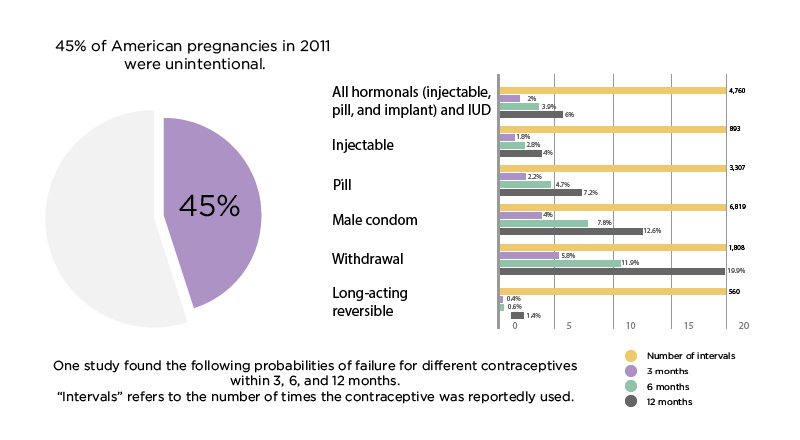 ---
Do Ovulation and Menstruation Affect the Chance of Pregnancy?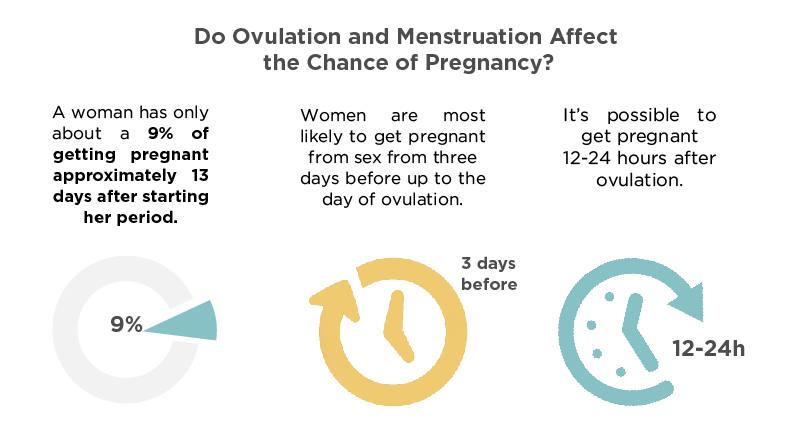 If your partner insists that she can't get pregnant at a certain time of the month, you might be justifiably skeptical. Female fertility fluctuates with their ovulation cycle.
There are times when the chance of pregnancy is close to zero, but there are also times when the chance is higher than usual.
---
Precum and Sexually-Transmitted Infections (STIs)
Pregnancy isn't the only thing you have to worry about from precum. STIs are sneaky little bacteria or viruses that just love to spread.
Even in precum, they wriggle and procreate and try to find a new host.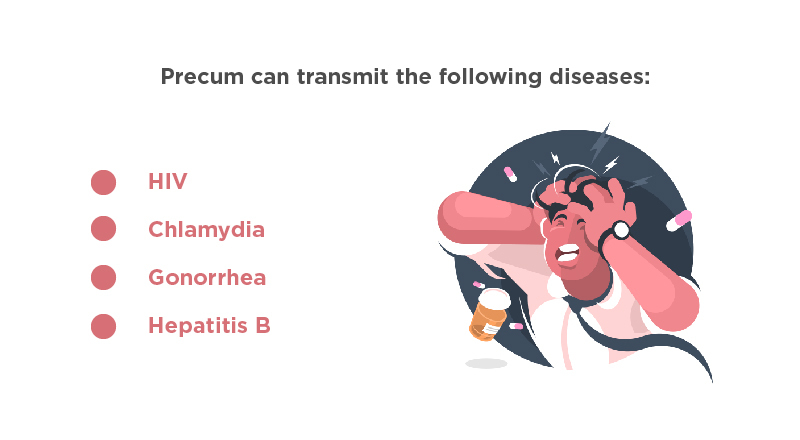 ---
Conclusion
Pre-ejaculate fluid, also known as precum, is a natural lubricating fluid that balances the pH levels in a man's urethra when he gets sexually excited so that his sperm isn't harmed by residual acidity.
Precum can contain millions of sperm or no sperm at all. It can carry STIs and is secreted during arousal, sexual activity, and before ejaculation. Male condoms are the most effective non-invasive protection against both pregnancy and STIs from precum.
Male vasectomies and female contraceptive implants are the most effective ways to avoid getting pregnant. There are also certain times during a woman's ovulation cycle when pregnancy is highly unlikely.
Precum may have a significantly lower chance of causing pregnancy than a full ejaculation load, but it's still something to be conscious of when having sex.
---
Footnotes