This review will examine Womanizer's new and updated version of its Premium series and how it shapes itself as a premiere clitoral-focused toy. Can the Premium 2 live up to its predecessor? Or are there better contenders out there? Find out more!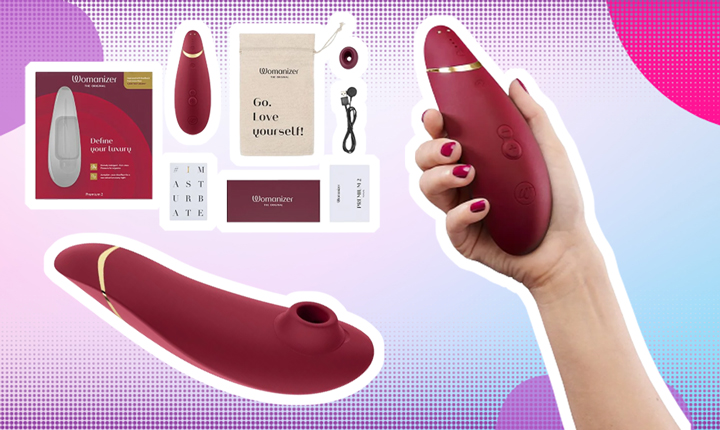 Clitoral suction toys have taken over the sex toy market, which is pretty impressive since they were quite a novel idea a few years back. But unfortunately, there are so many that it seems almost tasking to find the best vibrators for women, especially since many are pretty accessible nowadays.
And what we have here today is no exception. The Premium 2 is a new update on Womanizer's take on a clit-suction device. And we'll be breaking down its features, pros, cons, and everything in between.
That said, I already had my run-in with the Womanizer Premium. So, we'll also be making comparisons on that end.
Does the sequel fare better with its upgrades? Can it match other known products like the Pro40 from the same brand?
Well, find out for yourself by starting with this overview.
The Womanizer Premium 2 now houses 14 intensity levels for more varied sensations. It also has more features that make the higher price worth it. And overall, it provides users with the experience of intense, orgasmic, and discreet sessions.
Despite being innovative, there's still a bit of a learning curve when trying out the toy's features. It's also not the most comfortable toy for first-timers. And it has a much pricier tag than other toys that deliver similar results.
The Womanizer Premium 2 does get the job done, justifying its cost. However, it is much more suited for people familiar with its predecessor or clitoral stimulators in general.
The Womanizer Premium 2 is for you if:
You like using precision stimulators that provide more than just vibrations.
You prefer doing discreet sessions.
You have an extra sensitive clitoris.
You want a wide range of intensities.
The Womanizer Premium 2 is NOT for you if:
You prefer broader sensations around your sensitive areas.
You're on a tight budget.
---
What Is The Womanizer Premium 2?
The Womanizer Premium 2 is a sequel to the appropriately titled Womanizer Premium. But unlike the latter, this sex toy offers 14 different levels of intensity that can give women a luxurious clit sucking experience.
Both models are suction and air pulse devices, making them different from your regular vibrators.
And more importantly, they don't touch your clitoris, giving you satisfying sensations without providing too much stimulation.
---
Packaging: What's Included In The Box?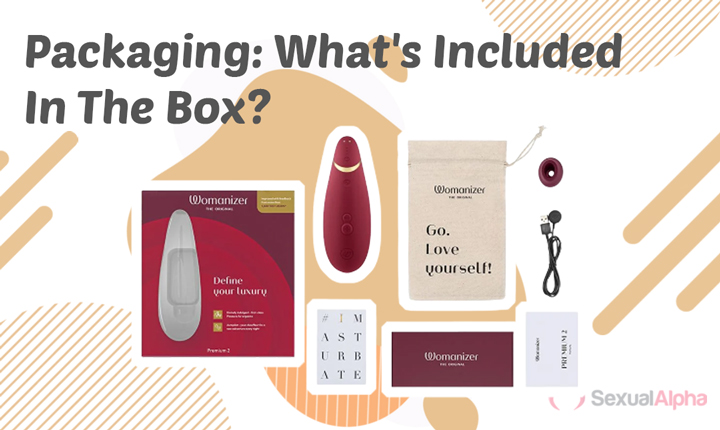 As for the packaging, the Womanizer Premium 2 comes in a very high-end-looking box. But, compared to its previous version, it uses less plastic which is a personal plus for me.
The contents of the package are as follows:
the Womanizer Premium 2 clitoral stimulator
a USB charging cable (AC adaptor not included)
two stimulation heads
safety instructions
a quick start guide
and a cotton storage pouch
---
Technical Specs Of The Womanizer Premium 2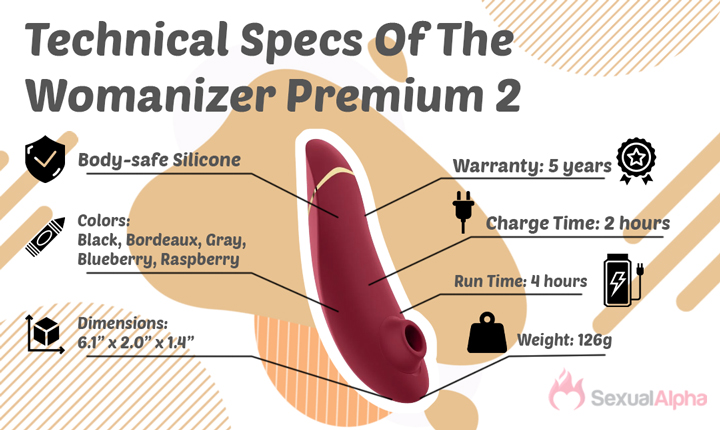 ---
Key Features Of The Womanizer Premium 2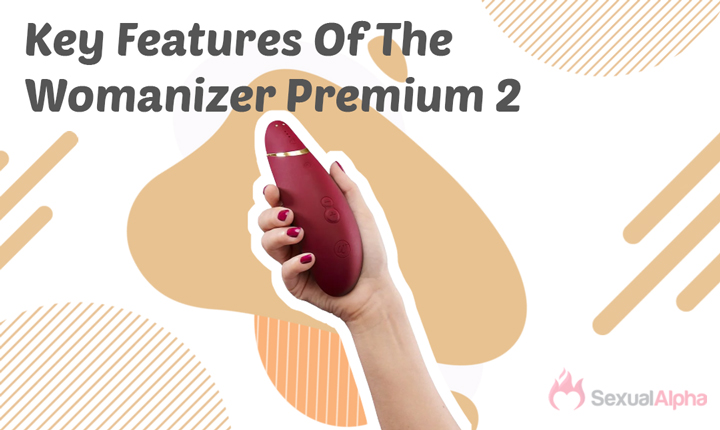 Design
The Womanizer Premium 2 has all of the same features as the original Premium 1, with a few add-ons here and there.
The Premium 2 looks a lot like the Premium 1 from the outside. It has the same-shaped base and a removable silicone head. And just like before, it has four buttons to use.
You can also choose from new colors with the Womanizer Premium 2. The first Premium 1 was available in Black, White, Red, Blueberry, and Raspberry colors. The Premium 2 has Black, Blueberry, and Raspberry, but it no longer comes in White or Red. Instead, it comes in Gray and Bordeaux.
---
Pleasure Air Technology
The Womanizer Premium 2 uses patented Pleasure Air technology to give you intense pulses of pleasure, perfect for hitting your sensitive spot.
The silicone head makes it look like someone is sucking on the clitoris, giving you the satisfaction you want from this magic vibrator.
---
Autopilot 2.0
Like its prequel, the Womanizer Premium 2 has an "Autopilot" feature that leads you through your clitoral orgasms in an organic way.
It has three different modes, which makes it much easier to use than the first Premium.
Now, you can choose how strong the autopilot is, which makes both solo pleasure and sex with a partner much more enjoyable.
---
Smart Silence
The Smart Silence technology is one of the things that makes the Womanizer Premium 2 stand out from the rest.
This smart feature ensures the toy will only start when it touches your skin.
---
A Variety Of Suction Heads
The Smart Silence technology is one of the things that makes the Womanizer Premium 2 stand out from the rest.
This intelligent feature ensures the toy will only start when it touches your skin.
---
Different Intensity Levels
With 14 different intensity levels, the Premium 2 gives you more variety than its first incarnation.
These varied levels work by stimulating the clit, giving you a variety of sensations that can fit any mood you're in that day.
---
IPX7 Waterproof
The Womanizer Premium 2 has an Ingress protection code of 7, which means it is waterproof. So you don't have to worry about damaging your toy if you put it in up to one meter of water.
---
Where To Buy The Womanizer Premium 2?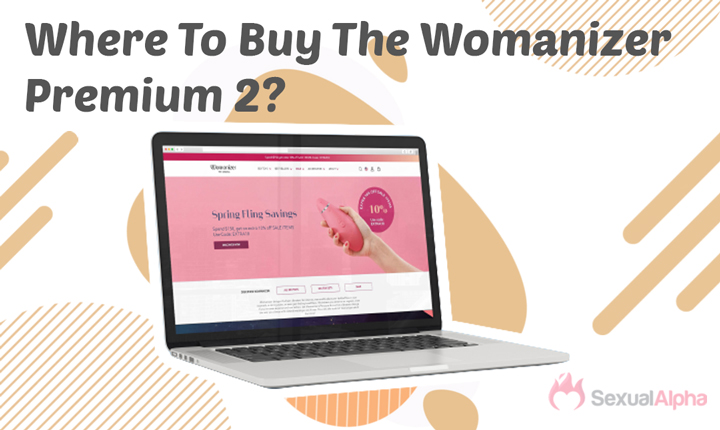 You can purchase the Womanizer Premium 2 from their official website for $199. However, you could also check out Lovehoney, as they also offer the product for the same price.
---
Womanizer Premium 2 Alternatives
The Womanizer Premium 2 is similar in size to its first iteration.
It has a long charging time and is made of silicone instead of ABS or other plastics. But unlike the Premium, it has two extra vibration settings.
The Premium 2's motor is the same as the first, but it has two more intensity levels, giving you more variety.
The AutoPilot feature also saw improvements in the Premium 2. The new AutoPilot has soft, medium, and strong settings. Meanwhile, there's one AutoPilot setting on the original model.
If you want something more hard-hitting, you can choose the "intense" option, which will cycle you through the higher intensity levels.
But, if you want something softer, you can also choose "soft" Autopilot mode.
Lastly, the LEDs on the Premium 2 are better.
So when you charge the toy, one, two, or three lights will brighten up based on the battery's capacity.
And when engaging in AutoPilot mode, these LEDs will also show you which feature you use.
---
The Womanizer Pro40 is an excellent choice for people looking for a more affordable alternative. It costs only $119, much less than the Premium 2, though its features are much more limited.
It's also harder to clean because the sucker comes off, and a strap hides the battery's port. It's waterproof but aesthetically less eye-catching than the Premium 2.
---
The Satisfyer Pro 2 is another good choice for those on a budget, as you can buy one for about $70.
The design and packaging are pretty simple, and it doesn't have many features as the Premium 2. But it's an excellent suction toy for people who want to dip their toes first before spending their hard-earned money on a much more expensive investment.
---
My Experience With The Womanizer Premium 2
Look, I know being an adult woman takes a lot of work. There are lots of expectations from you. And on top of that, life isn't precisely the A-B-C you'd expect from your teenage years.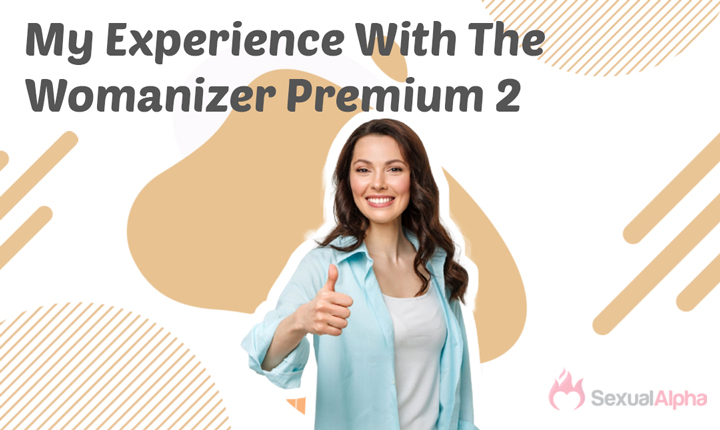 I got you, girl!
And you might not hear much about this, but masturbation is one way to take care of yourself in these trying times.
Masturbation can help you relax, ease menstrual cramps, improve your pelvic muscles, etc. But to top it off, you may need an excellent clit suction toy to make your solo orgasms just as euphoric.
I've been dabbling in this world of sex toys for quite a while now. So I have a pretty good idea of what makes things work. And what makes them a "maybe try next time" type of investment.
So, this leaves us to where we are right now. Can the Womanizer Premium 2 live up to its very first model? Or does it fall short?
Here's my experience with the toy.
But first, a little disclaimer. I've tried out a few Womanizer products in the past before. So I already knew what to expect from the brand going in.
And to start, I want to say that there's no such thing as an ideal sex toy. So yes, there are some things about the Womanizer Premium 2 that I might change. Still, I've had a great time with it, especially when using it with my partner.
I understand that clitoral suction toys take a little time to get used to, especially for beginners. So I can't expect everyone to go head over heels on their first use.
I like how AutoPilot works and how the patterns can change randomly.
Too much stimulation in one place can sometimes make it hard to get the big O, but with the AutoPilot mode turned on, I don't have to worry about that.
Everything looked sleek and luxurious, and I had to take a moment to appreciate the well-made design and how much I loved its smooth feel and matte finish.
The size is similar to the Womanizer Premium, with some subtle features added on. But I understand why they kept the entire toy the same.
The Womanizer Premium delivers on its promise. So why go for something big of a change when you already have something that works?
Think about that for a sec.
As for specific features, the strong suction from the rubber tip is excellent. I liked it immediately because of its strong pull.
It was sometimes hard to hold because the handle was curved, but it wasn't too bad.
I also like the Smart Silence technology, as you can't precisely avoid moving around during sex.
Yes, it isn't the cheapest option you can get. But if you decide to get one, you will be satisfied.
The Womanizer Premium 2 makes orgasms last longer, and it did a great job of having my partner cum for minutes at a time.
After playing with it, I found that the materials used to make it are easy to clean with warm water and light soap. And it also dried pretty quickly.
So for aftercare, it's pretty convenient as well.
---
How To Use The Womanizer Premium 2
Firstly, press the On and Off buttons for 2 seconds to start the toy.
Put the tip on your clitoris. It's best if the stimulation head is on the clitoris. And to do so, you may need to strategize your position so that your clit directly faces the toy's opening.
Tap the (+) button to make the intensity stronger. Otherwise, tap the (–) button to lower it down based on your preference.
To turn on AutoPilot, hold down the (~) button for two seconds. Then, tap it quickly to switch between modes.
And finally, press and hold the On and Off button again for 2 seconds to turn it off.
NOTE: By default, SmartSilence mode is on. So press and hold the (+) and (–) buttons simultaneously for 2 seconds to turn them off. Then, do the same thing to turn it back on.
---
How To Clean & Store The Womanizer Premium 2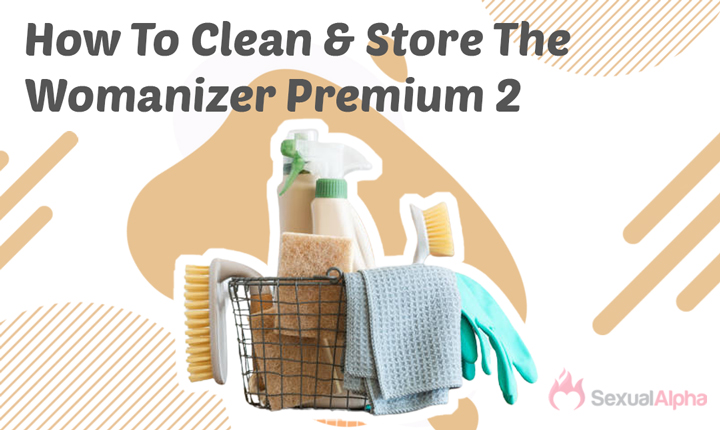 This toy has a few seams and a removable tip, so cleaning it will take a lot of work. But since it is entirely waterproof, it shouldn't be too hard, either.
Use warm water and soap to clean each part of the toy, then let it dry. As an alternative, you could also choose to use a toy cleaner.
As for storing, put it back in the storage pouch. And remember not to expose it under extreme conditions such as direct sunlight.
---
Final Thoughts
The Womanizer Premium 2 is a pressure wave toy that is both beautiful and high-end. In addition, it has many convenient features that would make it a great gift, especially for pros.
Overall, this toy should be an excellent addition to your collection, albeit a much pricier asset in your arsenal.