If you ever wondered how common is squirting and can all women squirt, then you've come to the right place. We share all squirting facts & statistics here.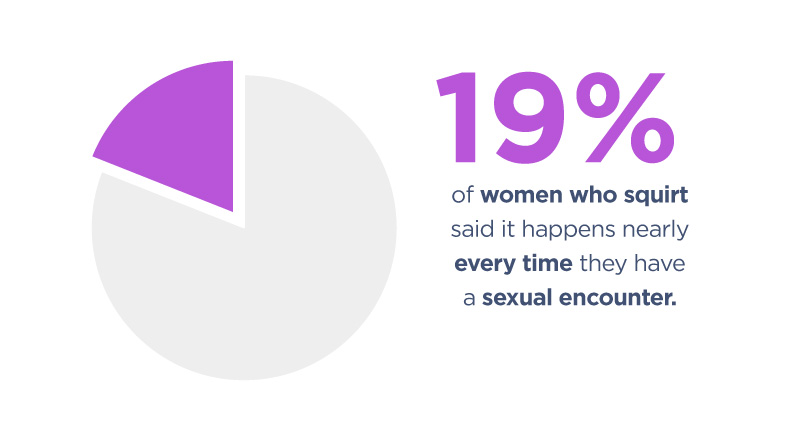 Squirting has been a topic of constant debate, speculation, and study in recent years. Many claim it's a myth, some think it's pee, and others think it's sexy. But, as with anything that isn't seen as "normal," squirting can also come with feelings of shame or embarrassment for those who aren't expecting it.
In this article, we've gathered all the data on what percentage of women squirt, how often they squirt, whether or not it's something that can be practiced or learned, and a whole lot more.
Top Squirting Statistics You Should Know:
---
What Is Squirting?
Squirting can be a surprising experience, especially the first time it happens. It leaves many wondering, "Was that normal?" or even "Did I just pee?". Moreover, this experience can be scary, even embarrassing, if it's not expected. So what exactly happens when someone squirts?
---
What Causes Squirting?
It may seem obvious, but squirting normally happens during sex. However, it doesn't always happen when a woman has an orgasm:
---
What Happens When a Woman Squirts?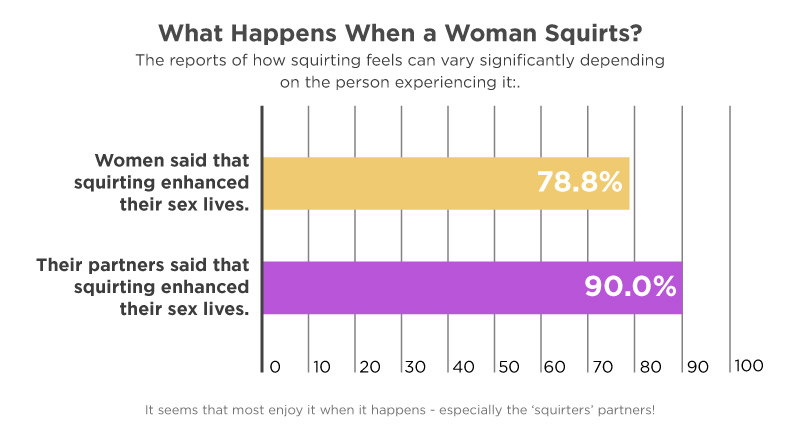 The reports of how squirting feels can vary significantly depending on the person experiencing it:
It seems that most enjoy it when it happens – especially the 'squirters' partners! But what exactly is coming out when someone squirts?
---
What Is the "Fluid" Released?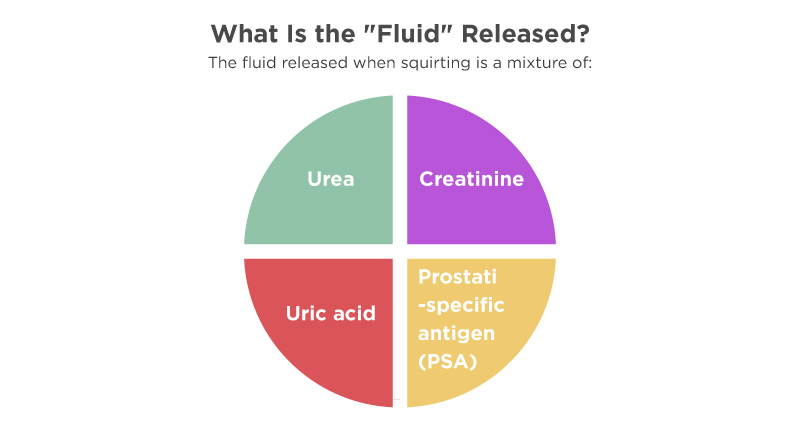 This topic is a common source of debate. Everyone seems to have an opinion on what exactly is happening when someone squirts, but here's what studies have shown the fluid really is.
---
Where Does the Fluid Come From?
Based on these studies, it seems that the fluid from squirting comes from the bladder but isn't necessarily urine. It's a bit more complicated than that:
---
Why the Confusion: Is Squirting Similar to Female Ejaculation?
While squirting is commonly referred to as "coming" or "ejaculating," similar to the way men come, it's not actually the same thing. Squirting and ejaculating are two distinctly separate processes in women: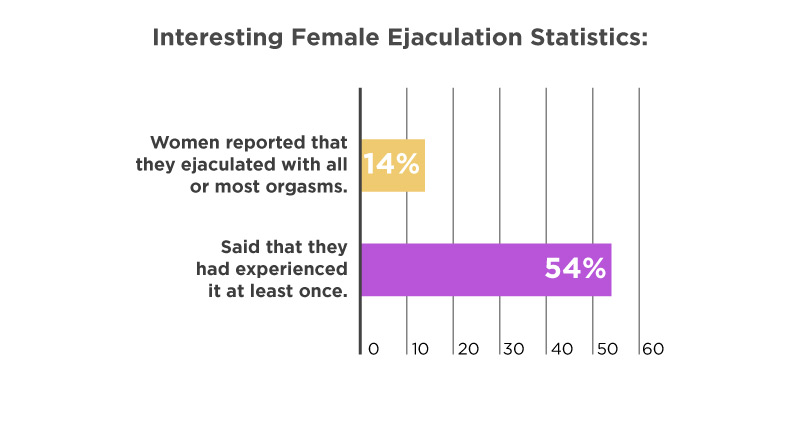 That's a lot of women who say they've experienced it! However, keep in mind that those surveyed may also be mixing up the two terms and conflating "female ejaculation" with "squirting."
---
Can All Women Squirt?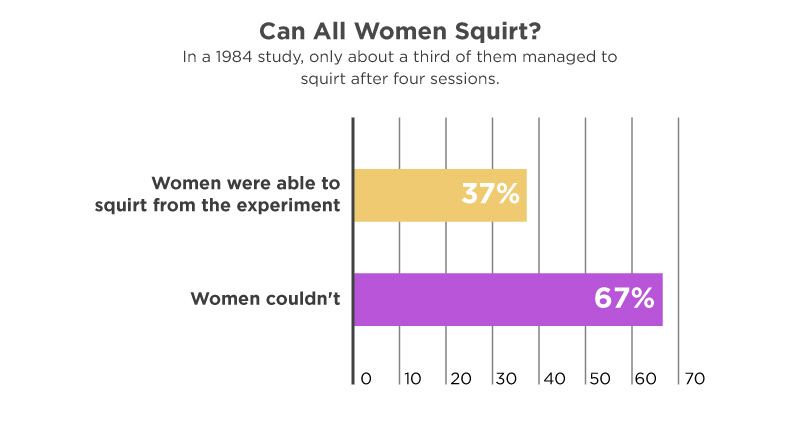 Many seem to think that squirting is a rare phenomenon that only happens during the most intense orgasms, but it actually appears to be more common than that.
Note: As mentioned earlier, some people and some studies have conflated the terms female ejaculation and squirting together. Therefore, these studies are presented below in the way the publications used or referenced them.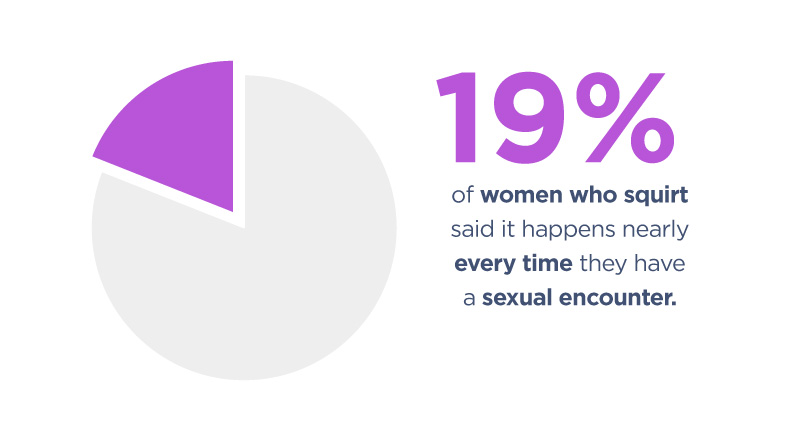 ---
What Percentage of Women Squirt?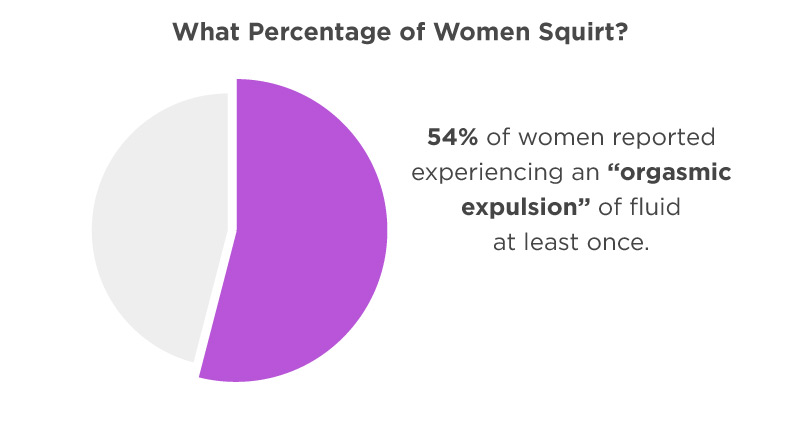 In some studies, squirting doesn't seem as common, but some women may not recognize it when it occurs:
---
Why Squirting Remains a Misunderstood Aspect of Female Pleasure to Date
As we've discussed, squirting can be scary for those who have never experienced it before. This embarrassment can also lead to a lack of studies, underreporting of the statistics, and confusion, causing women to think they're alone:
---
Can You Learn How to Squirt?
For some, squirting is a fascinating and sexy prospect (mostly squirters partners, if we had to guess :). So that begs the question, is it something you can learn?
---
How to Explore Squirting
If you and/or your partner are interested in learning how to squirt or experiencing it for the first time, here are some tips on getting started.
---
Myths and Misconceptions About Squirting
As with any topic that has potential feelings of shame and embarrassment, squirting continues to have many myths and misconceptions around it. However, most of these are false and have been studied repeatedly:
---
Conclusion
Squirting can be a surprising, fun, and exciting experience for many – and the data shows it's much more common than we thought. But, as with many confusing things, especially during sex, it can also cause a lot of embarrassment for those who don't understand how normal squirting is. It takes continued research and study to break these myths and let people enjoy sex in whatever ways they can.
---
Footnotes