In this squirt vs cum guide, we'll clear up any confusion about the two and give a few tips on how to achieve one or the other or even both. You choose!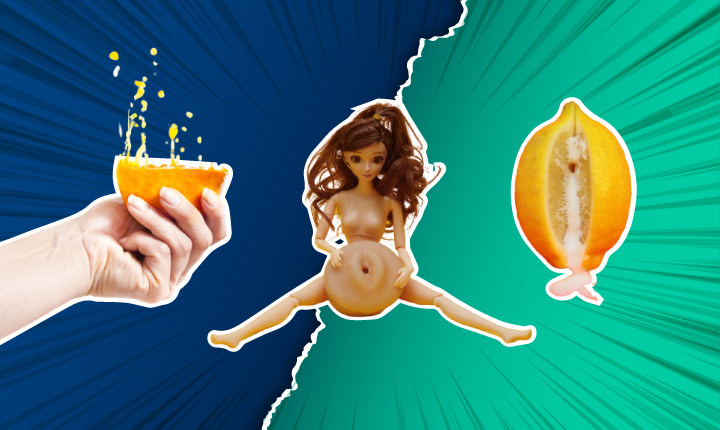 A lot of mysteries surround female ejaculation. There's still a lot of confusion regarding female sexual pleasure and ejaculation today.
Two of the things often associated with female ejaculation are "squirting" and "cumming." How-e-ver, they are two different things. Gasp!
Shocking, right?
The truth is, men and women aren't too knowledgeable about it. So it can be confusing for men to pleasure their partner, and it can be confusing for women when they don't fully understand the sensations they're feeling.
That's why we'll go through the differences between squirting versus cumming in this article. What is squirting? What is cumming? And how can a woman achieve one or even both?
---
Female Ejaculation: Squirt Vs Cum
It hasn't been a long time since researchers acknowledge women's ability to orgasm. And there are still a lot of things we don't fully understand about it, including its purpose and how it works.
What we know, though, is that things are a bit complicated.
To start, when you witness liquid coming out of the vagina, you'd think the woman ejaculated from orgasm. Men orgasm when they ejaculate. Simple.
But nope.
Squirting in women doesn't always mean orgasm. So don't treat it as an "end goal" to female sexual pleasure.
That said, squirting and cumming bring and signify pleasure for the woman!
Now that's clear, let's go into what each term is. There are two types of female ejaculate:
What is Squirting?
This fluid is often colorless and odorless. Unlike cum, it occurs in larger amounts.
It is more of watered-down urine, TBH. But it also contains hints of cum.
Squirt isn't urine, although there are similarities in their components.
It's not similar to female ejaculation, cum, or orgasm. And it can happen independently.

Plus, it varies from person to person. It could be a dribble, a spurt, or a gush.
---
What is Cum?
This fluid, which is what's usually referred to in "ejaculation," is like the male semen. It's thicker than squirt and whitish like a very diluted milk.
Like squirting, it also refers to expulsing fluid from the vagina caused by arousal. But there's a distinction as it's in smaller amounts and more milky and thick.
It contains similar components to male semen, like prostate-specific antigen (PSA) and prostatic acid phosphatase.
Urine's primary components, urea, and creatinine, can also be found in minimal amounts.
Mostly, it contains prostate enzymes and fructose!
Fructose is a form of sugar and is often present in male semen. (In males, this helps with sperm motility. The more you know.)
---
Sexual Health: Where Does Squirt And Cum Come from Our Body?
Squirt
It comes from the bladder and exits through the urethra. In other words, same as peeing. But it's sexier and results from sexual stimulation.
---
Cum
The Skene's glands, AKA the female prostate. These glands are located on the front wall of the vagina. They can increase the number of openings along the urethra, according to one study. In turn, they can accommodate larger amounts of fluid secretions.
Okay, was that confusing? So let's sum it up:
Squirt comes from the bladder. Cum comes from the Skene's glands.
Squirting is the act of expelling liquid from the bladder. Meanwhile, cumming is the more "true" female ejaculation from its source to its components.
Squirt is like watered-down urine. It contains hints of urine and cum. Cum has components similar to male semen.
Squirt is a clear liquid, while cum is more creamy white.
Squirting and cumming can happen at the same time or independently of either—they're separate phenomena.
---
Can Everyone Do It?
Something to note
Squirting is unique to each woman. Each vagina is distinct.
So while there are techniques that work better than others to make a woman squirt, it might not work on all women.
But that doesn't mean there's something wrong with you if it doesn't.
Meanwhile, experts believe all women can experience ejaculation. It's just that not everyone may notice it. Why? The fluid can flow backward into the bladder. It leaves the body by passing during urination, making it unnoticeable!
Of course, one woman to another experiences different feelings, sensations, triggers, and amounts of ejaculation.
---
Squirting is Real
Many people are fascinated with squirting because it's popular in porn. The thing is, many of these porn stars fake it. Sometimes, they really just pee and act like it's a "squirt."
Nonetheless, squirting is real. And it's not urine—when it happens truthfully, not for acting.
---
Cumming and Squirting Aren't Always Orgasm
This is one of the more confusing things.
Orgasm doesn't always mean squirting. Yep, it's that complex.
Squirting or cumming could happen before, after, or during orgasm. That means squirting isn't the "proof" of a woman's orgasm.
Meanwhile, women could experience ejaculation during orgasm—10 to 54% of women, in fact, according to this research review.
---
How To
There are similar and different ways to cum and squirt. Squirting is a more specific act with more particular techniques, while cumming can be achieved with proper stimulation.
Tips to Cum
1. Explore yourself
Practicing with a partner is fine. But the best way to discern what you enjoy is really by self-stimulation. You can do trial and error on what feels good—and not—to you. You won't have to worry about pleasuring the other person, and you won't have to "perform."
You can focus on yourself entirely.
---
2. Try different types of stimulation
As cum comes from the Skene's glands, one of the most common ways to achieve it is by stimulating the G-spot (similar to squirting!).
But you don't have to focus on it solely. For example, if you orgasm more from clitoral stimulation, you can combine clit and G-spot stim.
Now, you can also apply the techniques for squirting to cum.
---
Tips to Squirting Orgasms
SOLO
1. Invest in a toy
Playing with yourself is great, but reaching for your G-spot might not be the most accessible position for you. But, don't worry, as you can always get a little help from sex toys.
For squirting, one of the best toys you can get is the njoy Pure Wand. Many women swear by it.
It's perfectly curved for you to hit and angle the G-spot juuuuust right. The firmness and weightedness of the stainless steel also give good pressure to your G-spot, milking you to a gushing squirt.
---
2. No pressure
Being too fixated on squirting can have the opposite effect. You won't be able to squirt.
Sexual pleasure isn't goal-oriented. It's nice to experience squirting if that's something you want to try, but it's not your end-all-be-all.
---
WITH A PARTNER
1. Fingering
When doing it to yourself, it's not the most feasible. But with a partner? It's one of the best ways to squirt.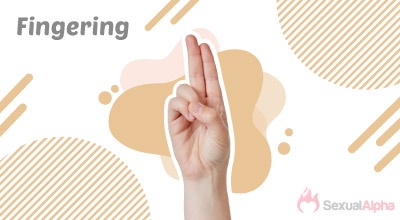 Control is very important when it comes to squirting. You'd need to get the angle right with the hands, it should be the right pressure, and so on. Having a partner helps.
So, how to do it? Start by inserting a finger into the vagina. Then, once it's wetter and more ready, insert another finger.
Your partner's fingers should be curled upwards in a come hither motion. Apply consistent pressure.
The G-spot is more or less 2 inches deep into the vagina. It feels like a mound of spongy tissue right on the front wall of the vag.
Help your partner by rubbing your clit while they finger you.
---
2. Penetration
P-in-V can lead to squirting! It's not the easiest, but you'll get there with good practice! If your partner doesn't have a penis, you can still do it using a strap-on dildo with a harness.
Some sex positions are better than others. Here are some you can try: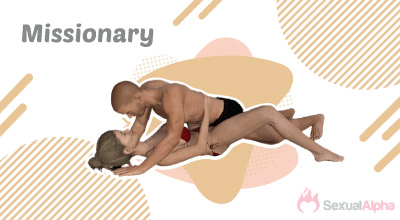 Missionary – An oldie but a goodie. You know what this is—partner on top of you while you lay down on your back. For a better angle, prop a pillow under your hips.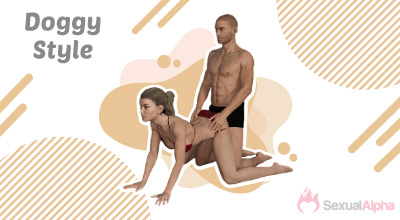 Doggy – It's a perfect angle to hit the front vaginal wall. While you can go deep with this position, opt for shallower strokes if squirting is your goal.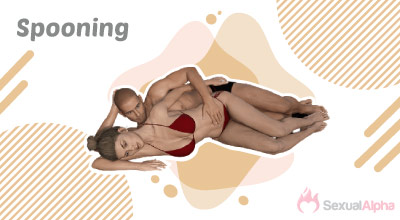 Spooning is similar to doggy in directly hitting the G-spot, but you're lying sideways. Leaning forward while your partner thrusts into you can really get that angle right.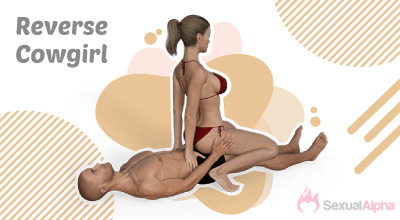 Reverse cowgirl – It's the girl-on-top position, but you're facing away from your partner. Perfect angle for hitting the G-spot while stimulating the clitoris. Plus, you're in complete control, so you can do the rhythm, speed, and strokes you like best.
---
Conclusion
There's been a long discussion and debate about this matter. What's the substance during ejaculation or squirting? Where did they come from? Is the G-spot even real? Then, is G-spot orgasm and female ejaculation connected?
Hopefully, we're stepping into more answers in the future to better understand how our bodies work, especially for women.
If you still want to know more, there are sexual education programs like Beducated that has Penetration and Squirting courses which teaches you more positions, tips, and techniques to make yourself or your partner squirt or cum!
For now, you don't have to question yourself about what you're feeling and if that's real or not.
Enjoyed it? Great. No need to stress over it.