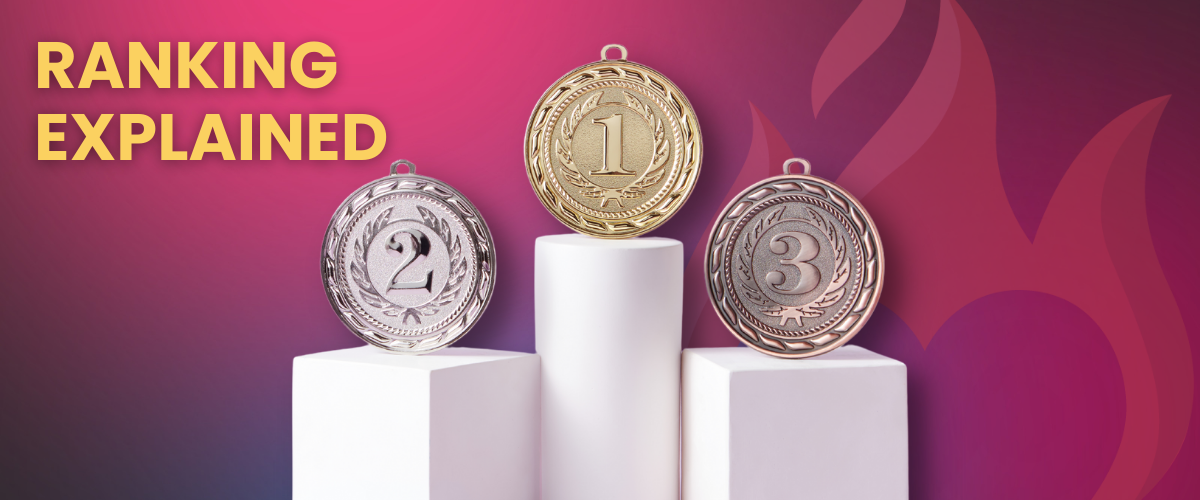 Hopefully, a more objective & fairer way to discover and determine the "best".
Ever since I build my first website online (2008) I always loved leaderboards.
Here are four reasons why:
I believe competition makes us better, it's refreshing to see where you stand amongst the peers.
It's insightful to analyse what the most popular sites are doing, find correlations, and make your own adjustments to grow faster.
As you keep coming back to ranking you can observe who's growing the fastest and strive to understand why.
It's a great way to discover new sites & make friends in the industry.
The trouble with other ranking systems in my mind is that:
 they are static — updates are made only once a year, which doesn't allow us to see who's growing fast & doesn't inspire the competitive spirit. A good ranking system should update numbers at least once a month, keep adding new great sites that show up, and clean inactive ones.
rankings are subjective or alphabetical — this makes it hard to really understand who's doing the best job. Alexa stats are questionable, social media following is easy to "game". It's hard, but you can find a mix of accurate numbers that help to assess the quality and popularity of the website.
categories aren't clear — just a list of 100 sites is hard to go through. Chances are if you're interested in sex toys, you just want to look at the best sex toy review sites. If it's BDSM, then you want to look at those sites. Our lives are busy, the easier it is to find what you want, the higher the chances you'll gain value from it and take positive action.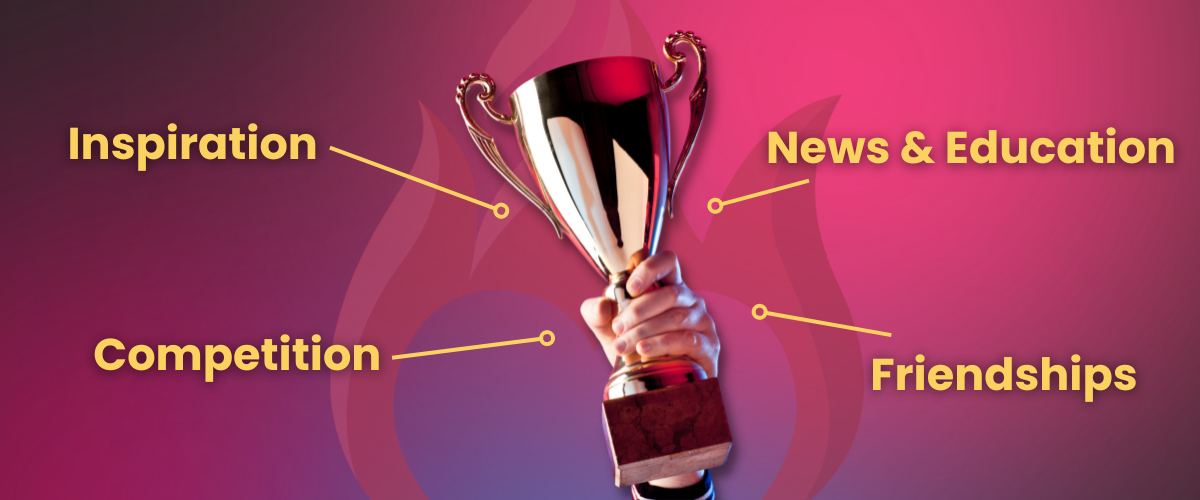 With that being said, no ranking system is perfect.
Molly's Daily Kiss & Kinkly are doing a great job filtering the sites, bringing the community together, and allowing for easy discovery.
But we wanted to do something different here.
How Objective Rankings Are Determined?
We wanted a constantly evolving, updated TOP 50 in the most popular categories based on the hard numbers like:
1. SimilarWeb Monthly Total visits
The primary factor we used in ranking the sites is SimilarWeb. SimilarWeb is a tool that analyzes web traffic and provides estimates and rankings for websites based on various metrics. 
The data we get from SimilarWeb is the Total visits in the past month. It sums up all mobile and desktop visits of the site. Total visits data is an important metric because it reflects the overall popularity and reach of a website.
SimilarWeb's data on total visits for domains are publicly available and anyone can easily access it.
2. Ahrefs Monthly Organic Traffic Data
Using Ahrefs to track organic traffic is the superior choice for ranking sites on our updated leaderboard of the best sex blogs in each sub-niche. 
Organic traffic provides a more focused and relevant metric as it reflects the number of visitors coming from search engines, indicating the site's true visibility and relevance within its niche. 
Ahrefs' robust organic traffic data ensures a more reliable assessment of a site's performance and effectiveness in attracting organic search traffic, making it the preferred tool for our rankings.
The provided figure is an approximate calculation of how much organic search traffic a website gets each month.
According to Ahrefs, this is how it's calculated:
They find all the keywords for which your target ranks in the top 100 organic search results.
They estimate the search traffic your target gets from each of those keywords based on its ranking position, monthly search volume and our estimated CTR for that position.

They add up all these numbers.
You can read more (including FAQs) here: Ahrefs Organic Traffic

3. Domain Authority 
This is Ahrefs number (iteration of Google Pagerank, read more here).
It ranks all the sites in terms of authority 0–100. Higher authority means that the site is good at generating high-quality backlinks, and is a crucial part of the community.
In our eyes, it's an important and objective ranking factor.
Ahrefs is the best SEO tool out there right now (paid) and their crawlers are the best in the business making numbers highly accurate.

On top of that, we're excluding sites that haven't been updated for the last 6–12 months.
Our main metric is Traffic because this indicates the site's overall success and usefulness.
Some people, for example, don't approve SluttyGirlProblems site as a sex education site.
But in truth, if they would be doing a bad job, nobody would be reading it.
Some people just prefer no-fluff, scientific research-based advice, while others enjoy simple tips, and erotica types light education type of content.
It's not for us to judge. It is what it is.
But at the end of the day we want the rankings to be fun and insightful so you can learn about great sites in each sub-niche.
Get ideas. Get inspired. Get educated.
How Can You Benefit From The Leaderboard The Most?
The most popular websites satisfy the masses (the most people), while smaller niche sites satisfy ultra-passionate individual needs.
This leaderboard helps to discover both.
It helps to discover the most popular websites and learn from them, to be able to grow your own site into a more helpful and maybe even more financially successful project.
But it also helps to find small personal and deeply focused sites, that are part of a passionate community.
Yes, TOP 20 sites will be focused on the masses, what most people are looking for.
But TOP 30–50 has plenty of active smaller websites that just might satisfy your individual reading needs!
To help to find more niche specific websites instead of only having the main TOP 50 leaderboard, we added four more categories:
Sex Education — covering sites that focus on education (in varying seriousness levels), and adult industry news (porn etc).
Sexual Wellness Companies— bigger sites cover general toy advice on broader categories. Smaller sites focus on individual toy reviews.
Erotica & Personal — Erotica is a huge industry ranging from pure fiction to simple personal sex stories and pictures from real life.
BDSM & Other — for the kinkier and open-minded readers who are sex-positive, active and more adventurous than most people.
Categories are not perfect, of course.
For example, the Erotica category is mixed with Personal type sex blogs, which aren't necessarily intended as erotic writing.
Then there is BDSM & Other section.
You'll find BDSM erotica, trans-gender-friendly sites, and polyamory, swinger lifestyle-focused blogs.
There weren't enough sites to deserve their own category, but it's a stretch to put them under the BDSM section.
It is what it is.
But we do think that this way of organising, updating, and adding/removing sites every month we can create a great, helpful resource that:
inspires the competitive spirit, others striving to be better and learning from successful websites
offers deep insight into the most popular and active sites within the sex industry.
serves as a discovery tool to find new blogs to read, new friendships to establish.
Come back every month to see the movements of the rankings (indicated by +1 or -5 numbers next to the number).
If you want to submit a site that would qualify for the leaderboard (has enough traffic, fits in the category, and is recently updated), contact us here with the subject "leaderboard".
We also made badges that you can proudly feature on your site to gain extra credibility and let your readers know about the hard work you've been putting in.
Grab the appropriate badge here by right-clicking on the image and saving.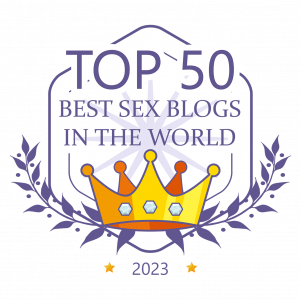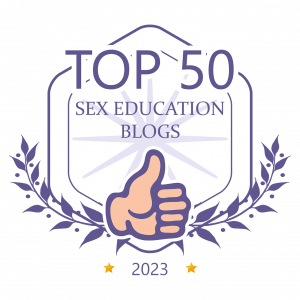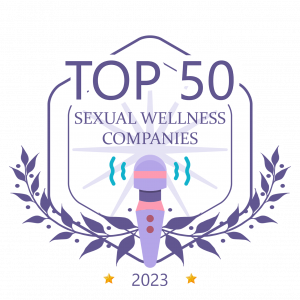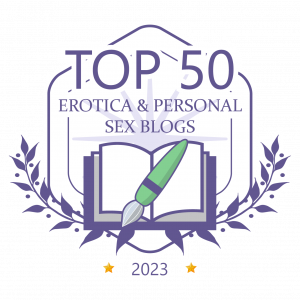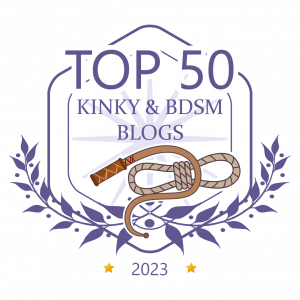 Make sure you hyperlink the image with the leaderboard so your readers can also benefit from it.
…or you can go to individual leaderboard pages and at the bottom of each leaderboard, there is HTML embed code that you can simply paste anywhere.