In this LELO Lily 2 review, I'll cover all my experiences with this so-called "aphrodisiac" vibrator and whether their scented gimmick is worth it. Read on: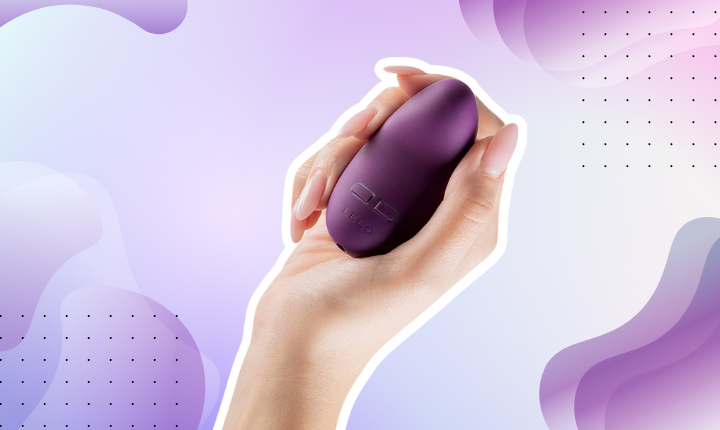 You can never have too many sex toys around your home. But if you're an avid reviewer like me, it becomes a run-of-the-mill hobby at this point.
You just kinda get desensitized to everything weird, you see. It doesn't matter if it's the shape or the function. It's just one of those things that comes with the territory.
So once I got the actual time to review a so-called "aphrodisiac" vibrator, I got a little excited, to be honest. Who doesn't like a few gimmicks here and there, right?
And even though I said I got used to it, it doesn't mean I'm less excited to try it.
So maybe grab a nearby snack and read along on my review of the LELO Lily 2.
The Lily 2 is nicely designed and strong for its cute size. The shape can stimulate your whole clit, or you could concentrate it on a single location using powerful, rumbly vibrations. It is also waterproof and easy to clean.
There is no easy way to hold it without having your whole hand vibrate. The buttons can be pretty hard to press, especially if you turn up the vibrations. Also, the toy itself can be quite expensive.
Despite its cost, LELO Lily 2 is a well-made, portable, yet powerful bullet vibrator. It is great for people who want strong external stimulation during solo play, foreplay, and sex with a partner.
LELO Lily 2 is for you if:
You're looking for a toy that gives strong, rumbly vibrations
You want a vibrator that gives both broad and pinpoint external stimulation
You're looking for a portable toy
You're looking for a toy that's low maintenance
LELO Lily 2 might not be for you if:
You want a toy that can be easy to navigate when used in dimmer lighting
You like hands-free stimulation
You're on a budget
---
My First Impressions of the Lelo Lily 2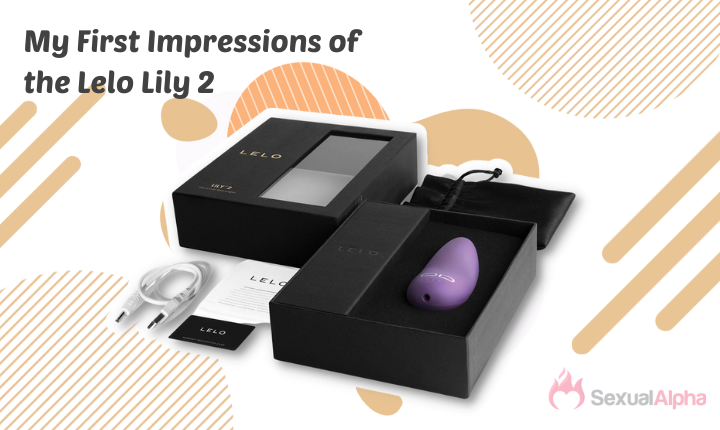 At first glance, the packaging is luxurious and stylish aesthetic-wise, as expected with LELO.
The toy comes in a beautiful and classic-looking black and gold box with a window opening at the front. There's also some information about the product on the back and on one side.
When I opened the package, a strong scented smell suddenly gushed out. I got the Lavender Lily 2, so I assume the scent is of Lavender and Manuka Honey.
And I love the scent! It's one of my go-to bath bomb scents when I want to relax.
Inside, the Lily 2 is housed in black foam that fits perfectly to cradle the toy and prevent it from moving inside the package.
The complete contents of the box are as follows:
the LELO Lily 2
a USB charging cord
a satin storage pouch
a warranty registration card
and a detailed instruction manual
Lily 2 comes with a 1-year warranty and a 10-year quality guarantee as well.
---
Lelo Lily 2 Tech Specs (What's Changed?)
---
How Does the Lelo Lily 2 Look & Feel?
The Lily 2 is much smaller than I had expected – it's 2.9 inches long and 1.4 inches wide. I could practically compare it to a rock. It is easy to handle and, to an extent, easy to use.
Upon touching the material, I thought the toy was made of pure silicone. But it turns out it is made from ABS plastic – still body-safe material.
And you know what, they could've fooled me. The toy itself is smooth and silky in texture, so I barely noticed the difference.
The Lily has 8 variations of vibration patterns. But, I was never really interested in patterned vibrations as they rarely do it for me. It's good that the toy has 10 different steady-speed settings to keep me on my toes.
On the other hand, the controls are easy to navigate, but they're a bit stiff. Though on the bright side, the vibrations are surprisingly powerful, so that is a plus.
The vibrations give off buzzy with some rumbling undertones the first time I turned on Lily 2. I found this out the hard way since testing it a little bit on my hand the first time practically made it go numb the longer I held unto it.
Lastly, the tip of the vibrator is angled, which is great for ladies who like pinpoint stimulation. However, if that's not your thing, you can always use the toy's wide surface for broad stimulation.
---
Lelo Lily 2 Key Functionality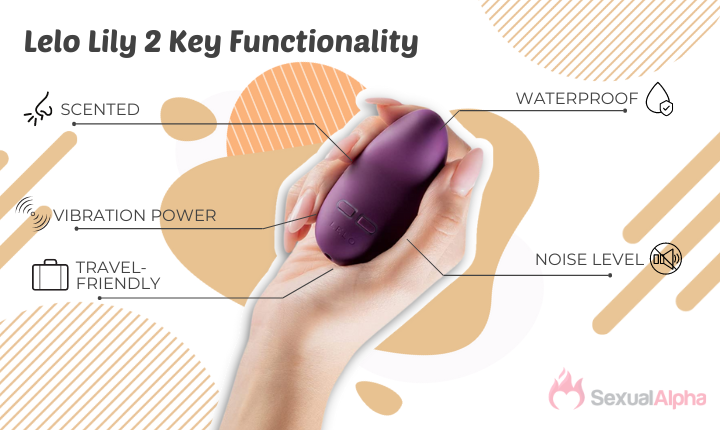 Scented
As far as I know, the Lily 2 is the only scented vibrator on the market. Depending on the colors you bought, the Lily 2 offers 3 different scents:
Lavender – Lavender and Manuka Honey
Pink – Rose and Wisteria
Plum – Bordeaux and Chocolate
While the scent was great at first, the lingering sensation is short-lived. With several uses and washes, the scent doesn't last that long. So it was great while it lasted.
---
Vibration Power
When it comes to vibrators, I prefer my toys to be powerful and rumbly. And despite Lily 2's tiny size, it can certainly deliver.
Lily 2 has 8 different vibration patterns and 10 steady speed settings.
These definitely give a wide range of vibration options to any user, whether you're a beginner or an experienced player.
I generally use the lower speed during foreplay or when my clit is too sore from taking any strong vibrations. And then, when I'm about to orgasm, I turn the volume up.
Luckily for me, no matter the speed, the vibrations from the Lily 2 are pretty consistent with its rumbling undertone. So it was great!
The toy's shape also manages to produce pinpoint vibrations. So combined with the power and stimulation, I was basically sold on what Lily 2 could offer in providing incredible orgasms.
---
Travel-friendly
Have you had any experience accidentally turning on a sex toy in public and pretending as if nothing happened? Yeah, that's me (sometimes!).
I had gone through that, and it feels totally embarrassing.
Thankfully, the Lily 2 has a lock function. This makes the toy travel-friendly as it ensures it stays quiet in the suitcase or bag when not in use.
Practically speaking, I think all sex toys should have a lock function. It helps people from going through awkward situations.
---
Noise Level
The Lily 2 is a rather quiet toy. The vibrations are light, and the toy doesn't produce much noise even when turned to its highest setting.
So if you don't want to bother your roommate but want to pleasure yourself, then maybe consider investing in this toy in the future.
---
Waterproof
This toy is also fully waterproof. You can bring it with you to your bathroom or the pool and even submerge it in the water. You can get as wild and creative as you want with the Lily 2.
---
Lelo Lily vs. Lelo Lily 2: What Changed?
There is little difference between the LELO Lily 2 and its predecessor in the looks department.
Aside from switching the black color to a lavender one, the general use are all the same. The only clear difference is the finish used on the material and the user time.
LELO Lily 2 has a soft and silky finish with about 4 hours of use time. Meanwhile, the LELO Lily has a matte finish with a longer use time of 7 hours.
While the Lily 2's shorter use time can be a bummer for some, I did notice that its motor emits more powerful rumbly vibrations compared to the first model.
---
How to Use Lelo Lily 2
The Lily 2 is a simple toy to use. Here's a quick look at its button setup.
Button Control
There are only 2 BUTTONS on this toy. Simply press the right button to turn on the toy. You can increase the vibration strength by holding the right button.
If you want to turn the toy off or decrease its vibration strength, then hold the left button.
I usually like to keep continuous vibrations. But if vibration patterns are what get you off, you can hold the right button for about 3 seconds to activate the toy's pattern mode.
To go back to the continuous vibration mode, hold the left button for 3 seconds.
You can also lock and unlock the Lily 2 by holding the left and right buttons together. Give it a good 5 seconds. A light indicator will show you whether the toy is locked or unlocked.
---
How to Charge Lelo Lily 2
All LELO devices should be charged using only the USB 5V charging cord provided by LELO. NEVER use any other chargers, power banks, or adapters with LELO products.
It takes around 2 hours to charge this toy fully. During charging time, the light on Lily 2 will keep pulsating. When fully charged, the light emits a steadier glow.
In my experience, you can use the toy for around 5 hours after charging it. So it definitely holds up when used for longer sessions.
---
My Experience With Lelo Lily 2
I'm very lucky because my partner really likes to spend the time doing foreplay. So LELO Lily 2 has somehow become his new favorite after having it a good go one night.
The Lily 2 has a wide array of speed settings and patterns, and at the time of testing, it made me experience one of the longest nights of foreplay.
Yes, the scented gimmick is what first drew me in. And while the scent didn't last that long, my experience with the Lily 2 is worth it.
One thing I need to point out is that the vibrations from Lily 2 are surprisingly rumbly and strong.
At first, I didn't expect much since it was quite miniature in size. But this toy really exceeded my expectations, and it even made me climax a few times.
My partner and I don't only use it on my clit. We also play around with it on various erogenous zones during foreplay – like my breasts, vulva, his balls, and so on.
We even tried it in a few different sex positions, and we really felt the rumbly vibrations in missionary. Just make sure to keep it steady with one hand.
But as great as everything sounds, the vibes do tend to numb my hands. Wait, scratch that. Not only me but also my partner's hands.
So it was basically an endurance race as well. Thankfully, the curved shape of the toy can hit my hot spots pretty well. So it didn't take long for me to reach my limit.
It's also worth noting that the toy tends to slip from my hand while vibrating. And the buttons don't help either. They are small to find and to press, and you may not know what setting you are on when in darkness.
Good thing cleaning it can be done easily, so that was a relief.
---
How to Clean It
It's really easy to clean Lily 2 as it is waterproof. Simply wash it with warm soapy water before the first use and after each use.
Make sure that you rinse the device thoroughly and dry it afterward. Or you can clean it with a sex toy cleaner.
Something to note
If you want to apply lube while using this toy, make sure only to use water-based lube. Using silicone-based lube might degrade the surface of the toy.
---
Lelo Lily 2 Price, Where To Buy
You can now order the LELO Lily 2 from the official website for $149.00.
---
What Do Other People Think About It?
Big Lelo fan here, and the Lily 2 has become my go-to during sex and also if I just fancy some clit play instead of a rabbit. The scent is there, but it's not noticeable unless you really focus on it. It's like an extra thing that can be nice, but you don't have to click into it. And it definitely doesn't rub off either. I've partners go down on me after using it, and they said after they didn't notice a scent, change of taste, or anything like that! The vibe itself is literally the best clitoral toy (only clit, I mean) I've had. Its shape is very easy during sex and can go from a very light stimulation to a big one. Only negative thing about it are the buttons. They are flatter to the body compared to the original Lily. If you have any mobility issues, this could cause issues during sex, but tbh I don't find it a problem. Just require a bit more pressure to change! I know you said you're not looking to buy one, but I'd deffo recommend it 😉
So I've had a Lily 2 since around 2013, and it's always been my go-to. I need the rumbles, as buzzing does nothing for me, and power is super important. At top power, I often find myself pressing the up button hoping for more, to no avail.
---
Lelo Lily 2 Alternatives
There are two alternatives you could try out that are close to the LELO Lily 2. There's the LELO Nea 2 of the same company and the We-Vibe Touch.
Here's a quick rundown.
Lelo Lily 2 vs. Lelo Nea 2
If you put their specs side by side, the Lily 2 and Nea 2 are almost identical.
A major difference between the two is that Lily 2 is scented. Another comparison is in texture. Both toys are pleasant to the touch but in different ways. Lily 2 has a soft, silky finish, and Nea 2 has a soft, smooth finish. Nea 2 tends to slip out of my hand with lube than Lily 2's texture.
In terms of vibrations, both toys give off rumbly vibrations. But because of Lily 2's material finish, the vibrations penetrate deeper into your body, so they're more powerful.
If you're looking for a quality, straightforward massager from Lelo without Lily 2's scented feature at a slightly lower price, then the Nea 2 is a great buy. But if you want to apply some kind of aromatherapy to your sex life, then go for Lily 2.
---
Lelo Lily 2 vs. We-Vibe Touch
Both the Lily 2 and We-Vibe Touch are great for long sessions.
But the We-Vibe Touch is much easier and more comfortable to hold during sex. If you are using the Lily 2, then you might tire out your hands due to the all-out vibrations it gives out.
The Touch also has a single-button interface. So learning how to use it is much more convenient. Although, this also depends as some people like the variable interface.
Both are waterproof with quiet motors; however, if you're looking for an affordable external massager made of body-safe silicone at a much lower price, then the Touch is a great buy.
---
Final Thoughts
There are a ton of portable vibrators on the market that give powerful vibrations and are comfortable to hold. But what's unique about LELO Lily 2 is that this toy provides great stimulation and has a pleasant scent infused with it.
After my first use with my partner, I knew this toy could be a constant on my bedside table. So I could just whip it out anytime I want.
This interesting yet delicately designed toy is great for all external stimulation and can be used on essentially any sensitive spots on the body.