In this article, we check out the statistics on how many women are sexually assaulted or raped, how common it is in the US and worldwide, and its lasting effects on women.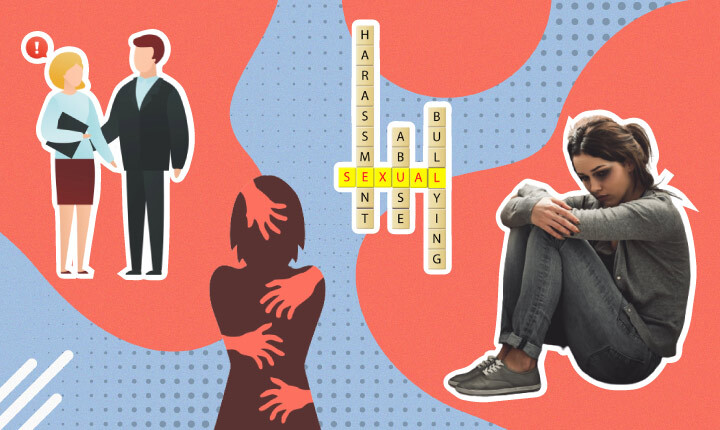 Sexual assault is, unfortunately, one of the most pervasive crimes women experience worldwide.
Many try to dismiss or minimize sexual assault by blaming victims or claiming it occurs less often than it does.
This article explores the statistics about sexual assault and rape, how common it is, and the lasting effects on victims and society as a whole.
Top Sexual Assault Statistics You Should Know:
---
Victims of Sexual Violence: Worldwide
Sexual violence is widely pervasive, according to various studies by international organizations. Here's what the stats say:
Next, we'll look at regional statistics on sexual violence.
---
Sexual Violence in Regional and Country Data
The rates of intimate partner violence vary significantly in different regions and countries. The highest rates occur in the least developed countries, but many developed nations experience high rates of sexual violence as well.
Below is a breakdown of the data by subregions: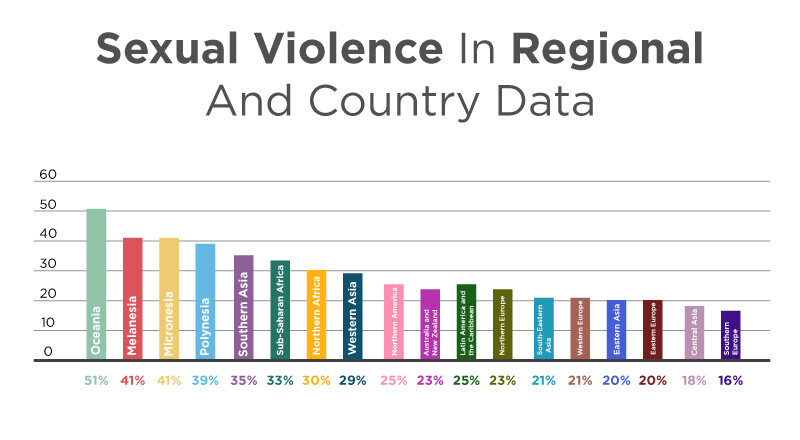 All regional data sourced from The World Health Organization, 2021.1
Is America an exception to these stats? Let's find out.
---
Sexual Violence in America
According to these statistics, the United States experiences sexual violence as frequently as many other countries. Native Americans are particularly vulnerable, experiencing significantly higher rates of sexual assault than other races in the country.
Here's what various US agencies have learned about sexual violence in America:
According to a study of 9,086 women by the National Sexual Violence Resource Center5 in 2010:
Native Americans experience significantly higher rates of sexual assault when compared to other races in the US:
---
Younger People Are at the Highest Risk of Sexual Violence
Various studies have shown that younger people are the most likely to be assaulted, with over half of all reports occurring between the ages of 18-34. Here are the statistics: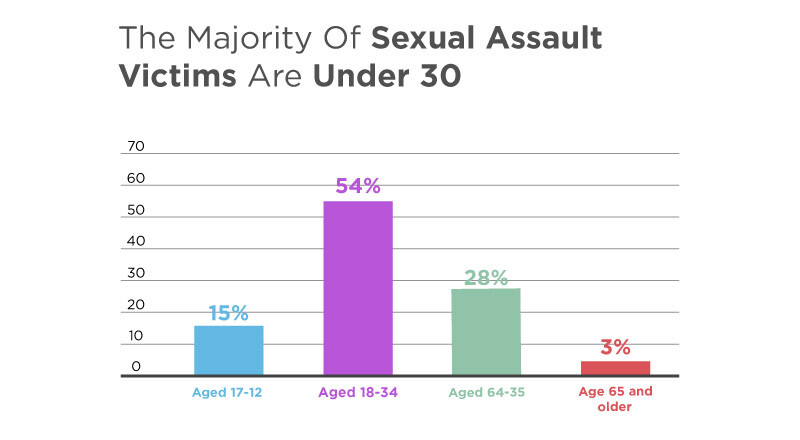 ---
Women and Girls Experience Sexual Violence at High Rates
It may come as no surprise that women are the most common victims of sexual assault and rape. These statistics also show that younger women are significantly more likely to be assaulted as well.
---
Sexual Assault and College Women
Several separate studies show that very few college women report rape when it occurs: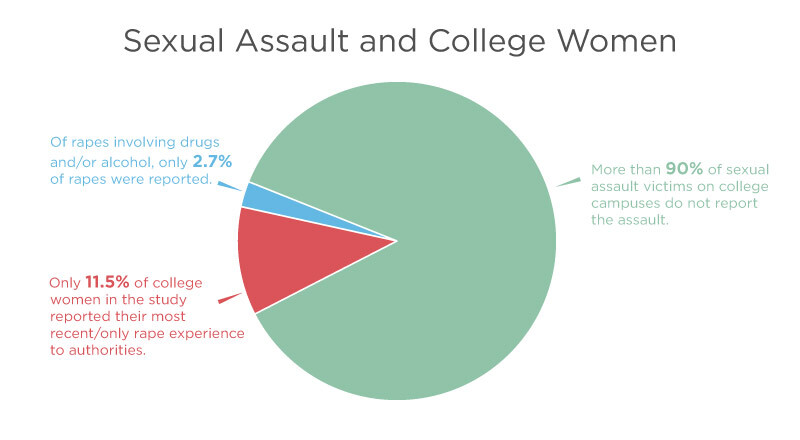 Of college students who were raped: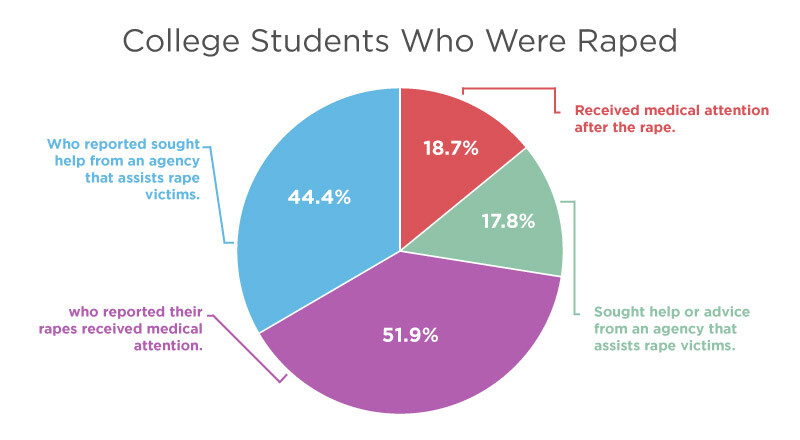 ---
Locations Where Sexual Harassment and Assault Occur
Sexual harassment doesn't just occur on the street. Here are the most common locations women have experienced sexual harassment: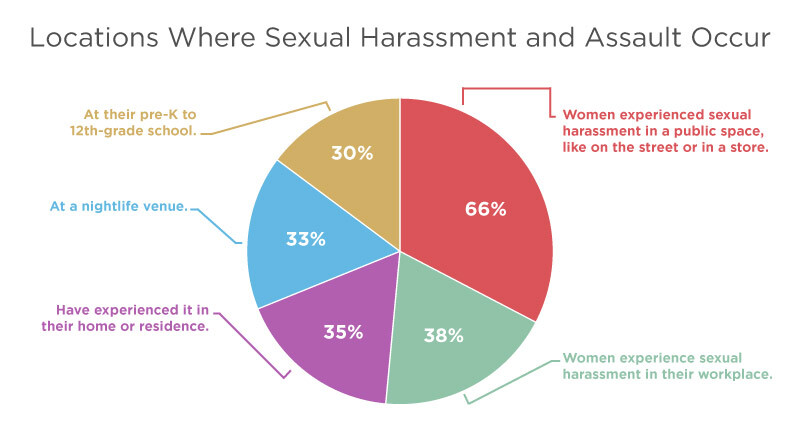 When looking at how many places people said they had experienced sexual harassment and assault: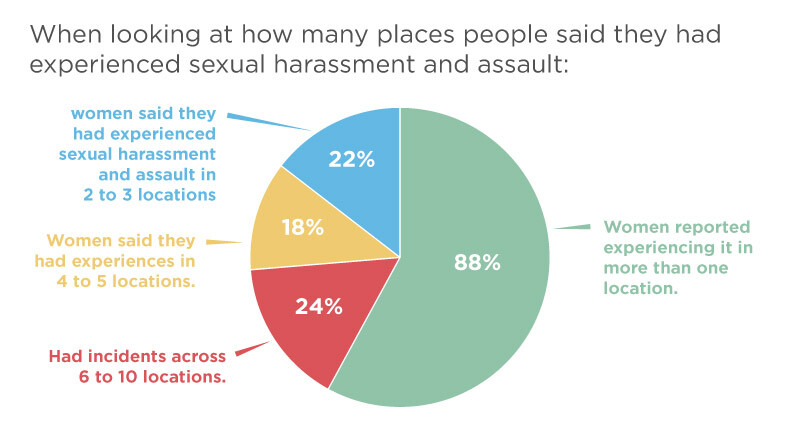 ---
Sexual Violence for Women with Disabilities
The most vulnerable among us are also the most commonly abused, according to these studies. Women with disabilities are more likely than women without disabilities to report experiencing assault: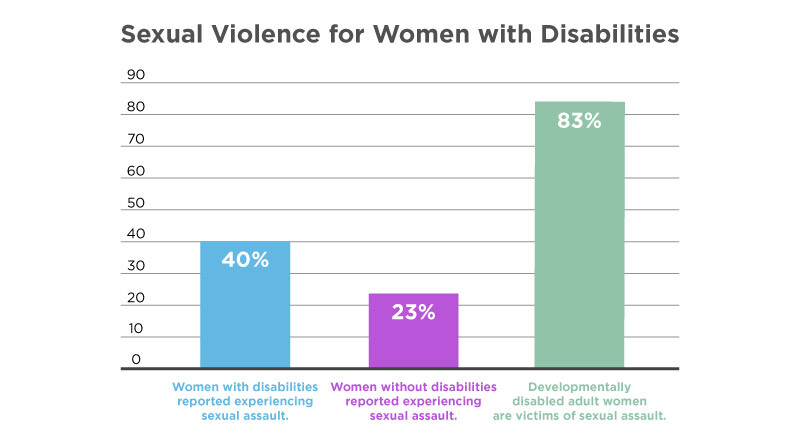 ---
Other Forms of Sexual Violence
Rape and sexual assault are not the only forms of sexual violence. Here are the statistics on other forms of sexual violence, including physical, verbal, and cyber: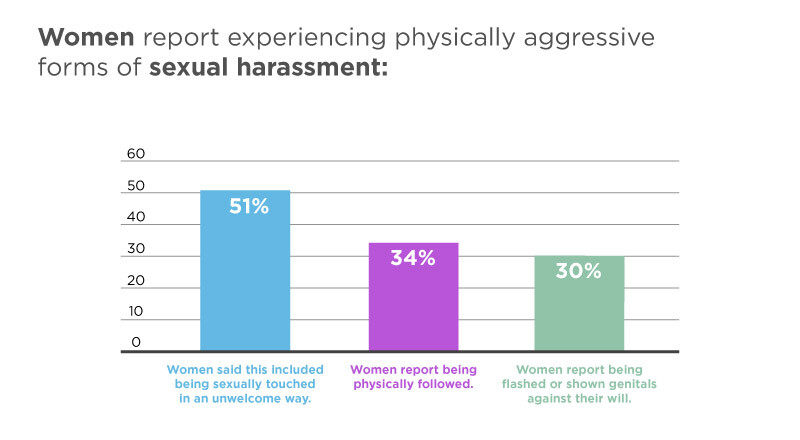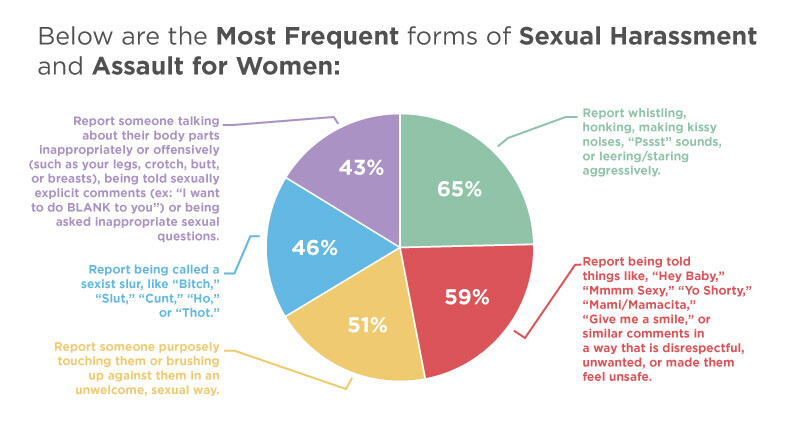 ---
Sexual Violence Is Costly
Sexual violence is one of the most economically expensive crimes, according to reports:
---
False Reports in Sexual Violence
Some claim that false reports inflate the number of cases of sexual assault against women. Still, studies have repeatedly shown that these cases are rare: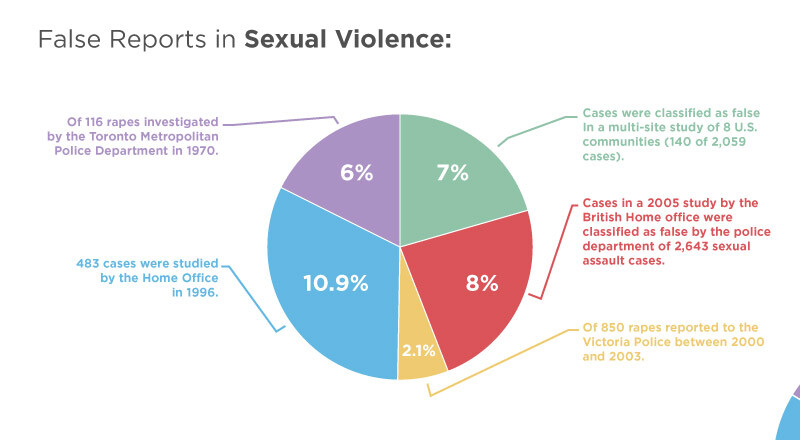 ---
Adverse Effects of Sexual Violence
There are many adverse effects of sexual violence on the victims. Here are the most common outcomes people report experiencing after experiencing sexual violence.
---
Why Do Women Get Sexually Assaulted?
Victim blaming is a common form of minimizing or dismissing sexual assault. However, studies have shown that this attitude and response have a negative effect on the reporting of sexual assaults.
---
Sexual Assault Laws and Court Decisions
The following sexual assault laws have been passed in efforts to help prevent sexual violence and bring perpetrators to justice:
---
Conclusion
Studies have shown that sexual violence against women is incredibly common and, in many cases, is only increasing. It takes continued awareness, studies, and reporting to help spread the truth about sexual assault.
---
Footnotes