LGBTQ violence and assault are REAL. We review all the gay/lesbian rape statistics from various studies and how they affect each victim and the LGBTQ community as a whole. Read on: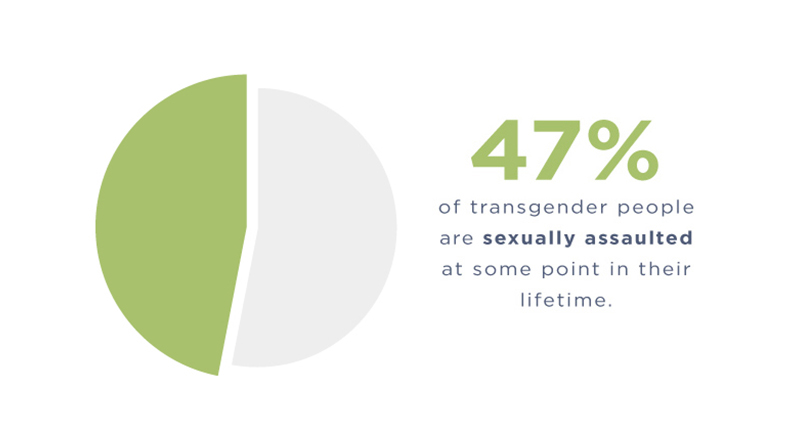 The LGBTQ community experiences sexual violence and rape at staggeringly high levels.
These crimes are less commonly known due to the smaller number of gay, lesbian, and transgender people in the country but happen at rates of nearly 3-6 times that of straight people.
This article reviews the statistics from various studies on the rates of rape and sexual violence in the LGBTQ community, their causes, and their effects.
Top Gay / Lesbian Rape Statistics You Should Know:
---
LGBTQ Statistics in America
Sexual violence is increasingly common in the LGBTQ community, with more than 50% of all people experiencing sexual violence of some kind. Here are the top statistics on sexual violence in America: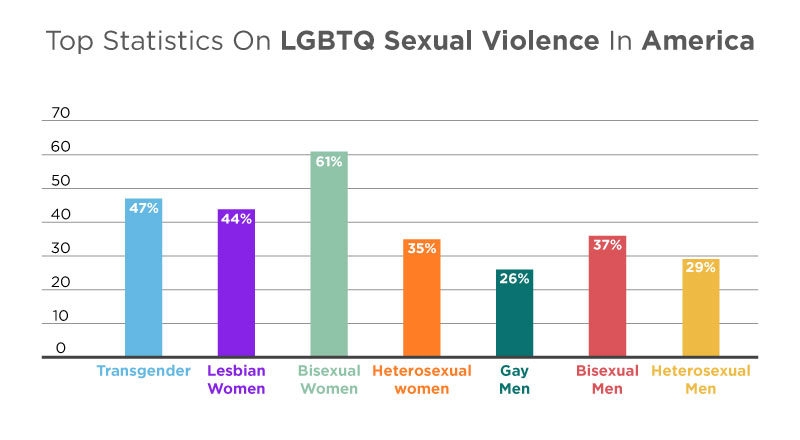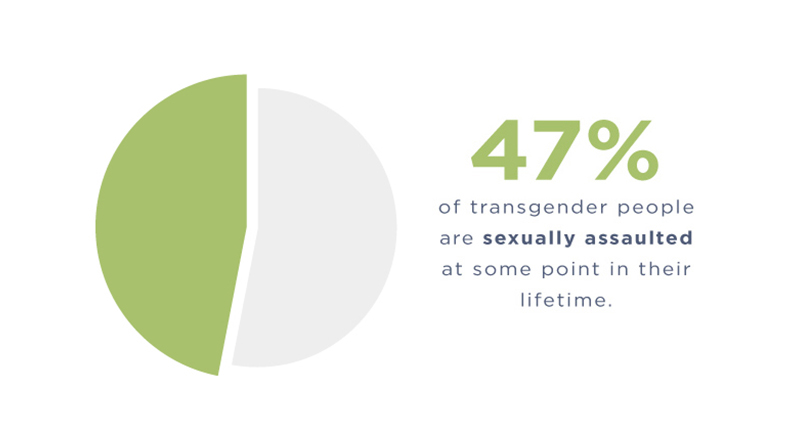 ---
Forms of Sexual Violence Concerning the LGBTQ Community
According to the data, gay men are sexually abused significantly more frequently than straight men, but that trend doesn't seem to hold true for women: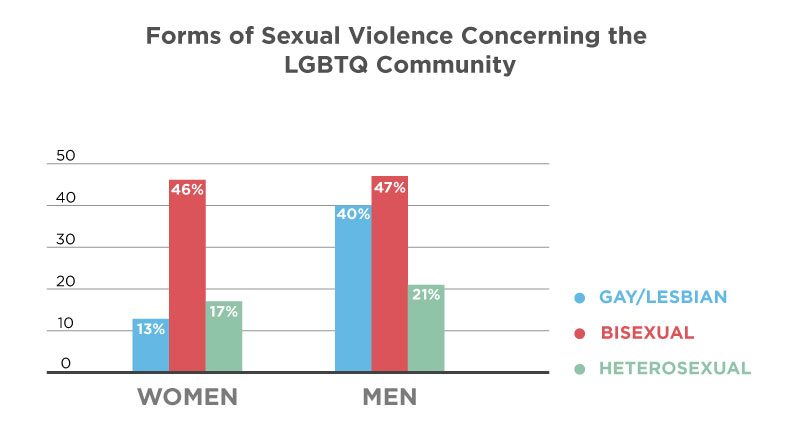 ---
Prevalence of Sexual Violence Towards an LGBTQ by an Intimate Partner
Intimate partner violence is one of the most common forms of sexual violence, and this holds true in the LGBTQ community: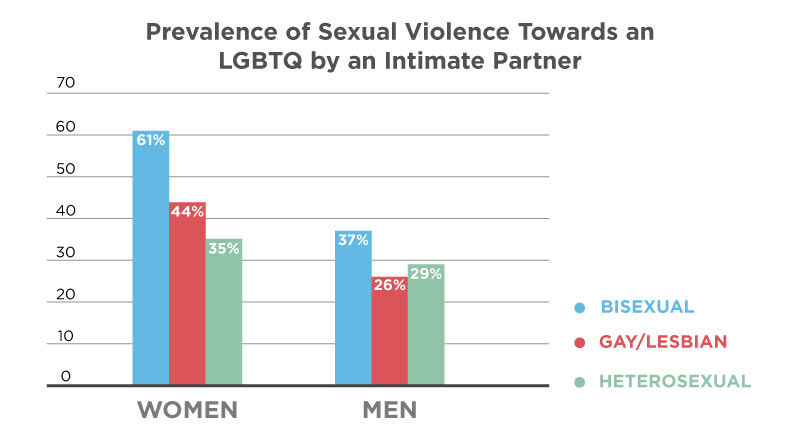 ---
Alarming Rates of Sexual Violence for Lesbian & Bisexual vs. Heterosexual Women
Lesbian and Bisexual women experience rape almost twice as often as heterosexual women: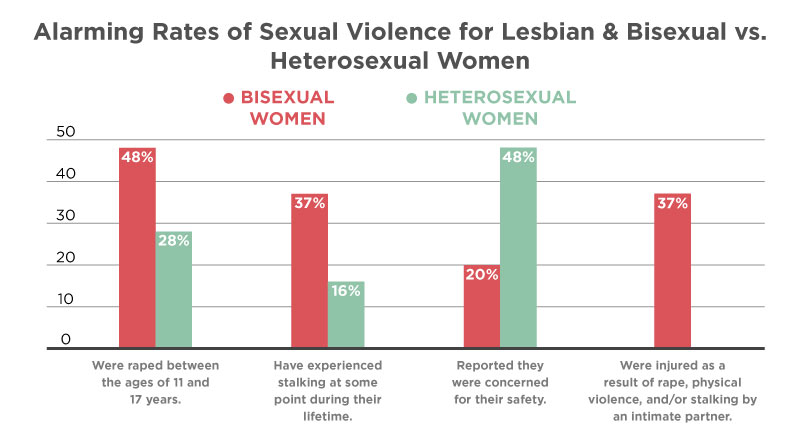 ---
Sobering Data on the LGBTQ Young People at School
One of the most common places LGBTQ people experience sexual violence is in schools, the data shows:
---
---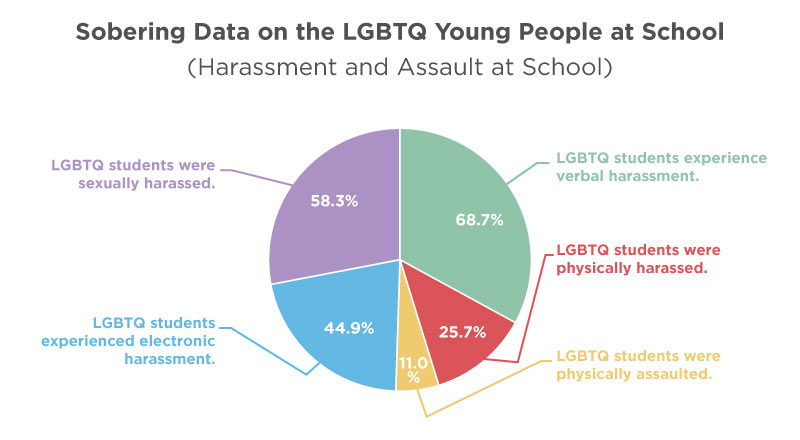 ---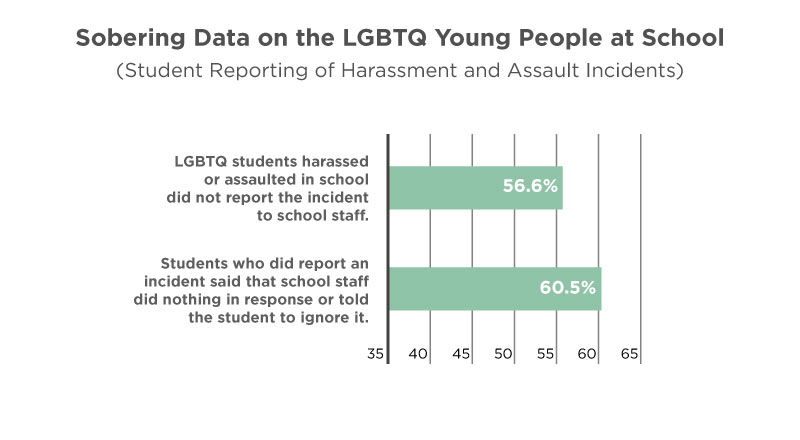 ---
How Often Does the LGBTQ Community Get Sexually Assaulted?
LGBTQ people are assaulted nearly 6 times more frequently than straight people. Transgender people are the most likely to experience sexual violence, with almost 60% reporting being forced to have sex against their will.
---
Why Does the LGBTQ Community Get Sexually Assaulted?
One of the biggest questions when hearing these stats is "Why?" – here's what the data says: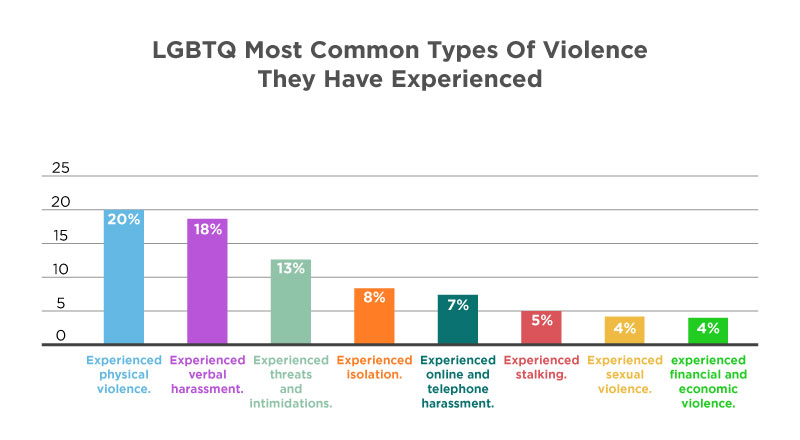 ---
Addressing Homophobia/Biphobia/Transphobia
One important way to combat homophobia is to address it in all areas of life – from family, coworkers, or healthcare staff.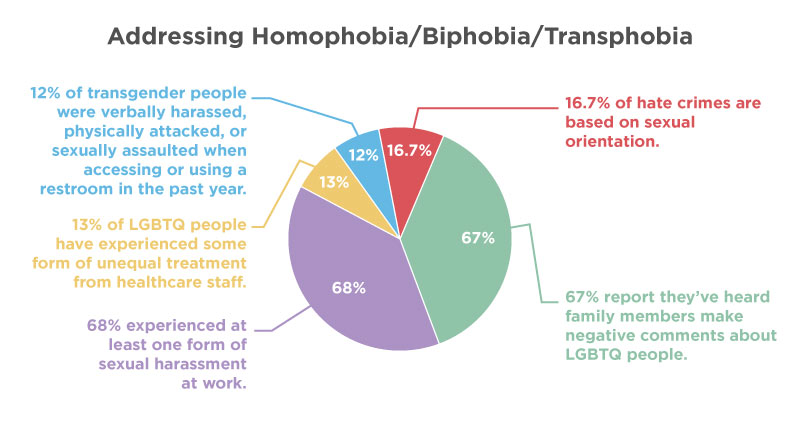 ---
Effects of LGBT Sexual Violence
The negative effects of sexual violence against the LGBTQ community are far-reaching:
---
Here are some of the most common reactions that LGBTQ people have after experiencing sexual violence:
---
Conclusion
It is an unfortunate reality that members of the LGBTQ community experience rape or sexual violence far more frequently than straight people. However, these stats show that one of the best ways to help prevent homophobia and sexual assault is through further education on the topic.
Footnotes