Do asexuals masturbate? It's a fair question, given the lack of sexual attraction. So we combed through studies to explain their sexual behaviors and more.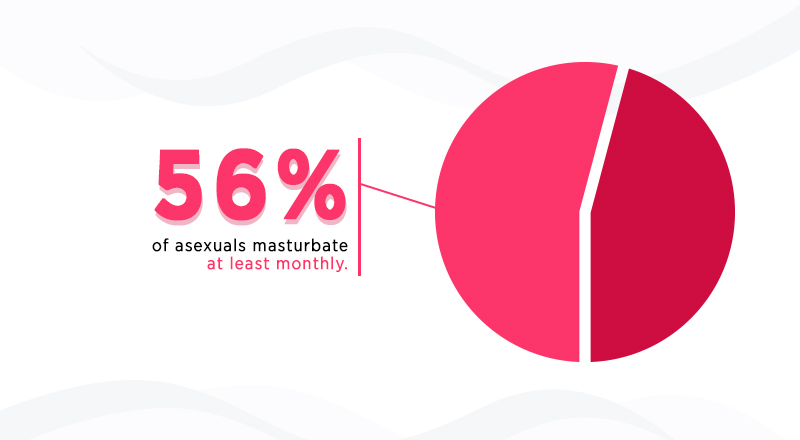 Most of us live for the passions of romance, sexual satisfaction, and emotional connection. Asexuals, on the other hand, are often overlooked.
We spend so much time talking about people who love sex; it's time to talk about the people who don't.
Some asexuals are romantic, and some are not, but all of them engage in little or no sexual activity. They don't experience sexual desire toward people in the same ways that most do – but that doesn't mean they have no sexuality at all.
Asexual or "ace" people are a unique sexual minority. We combed through studies, surveys, and articles to explain asexuals, their sexual behaviors, and more.
These ace facts highlight the best from our research:
Asexuality is not a mental disorder, sexual dysfunction, or paraphilia.
---
How Many People Are Asexual?
Until recently, asexuals haven't been widely considered in sexuality studies. As a result, the numbers here are ballpark estimates.
These data points define asexuality and highlight its prevalence.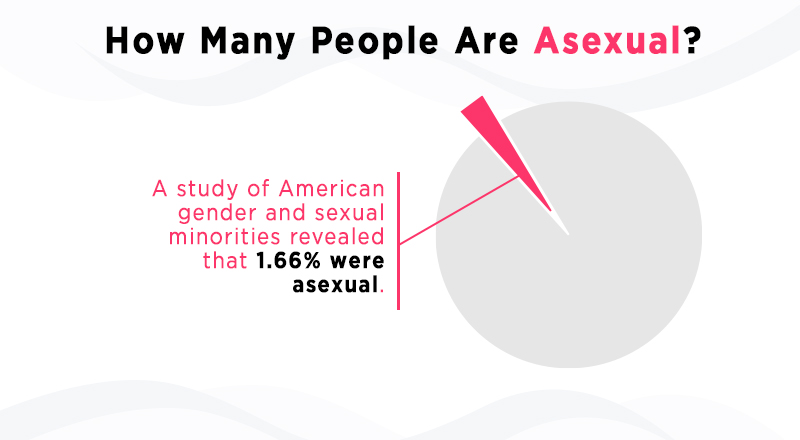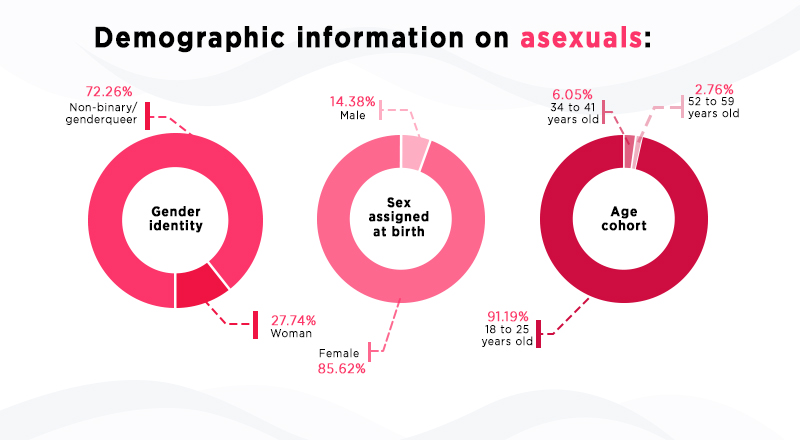 ---
How Does Someone Know They're Asexual?
Most people have a lot of questions when they first hear about asexuality. Are they attracted to anyone? How do they know they're asexual?
Research gives us significant insight into how it feels to be asexual and how asexuals self-identify.
---
Do Asexuals Masturbate?
If asexuals don't like sex, do they masturbate? Asexuality is a spectrum that involves a wide range of sexual behaviors – some asexuals masturbate, others don't.
Here's what studies have found on asexual self-pleasure.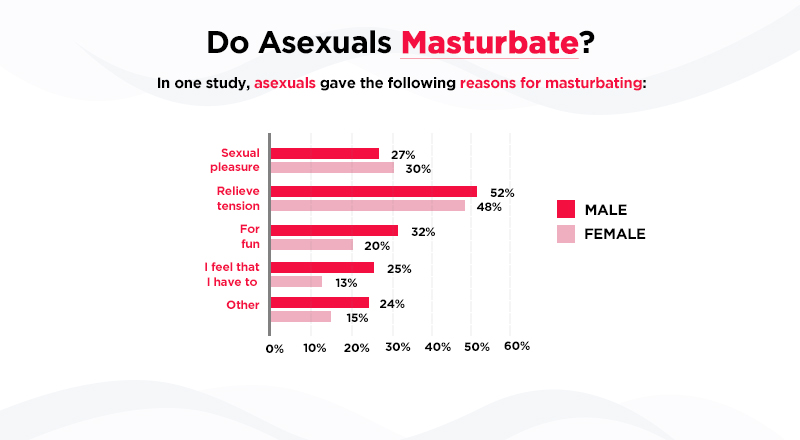 ---
Do Asexuals Fantasize?
Like masturbation, fantasies can also be common for asexuals. While many don't experience fantasies, some do.
Here's a look at the ways asexual fantasies might differ from other fantasies.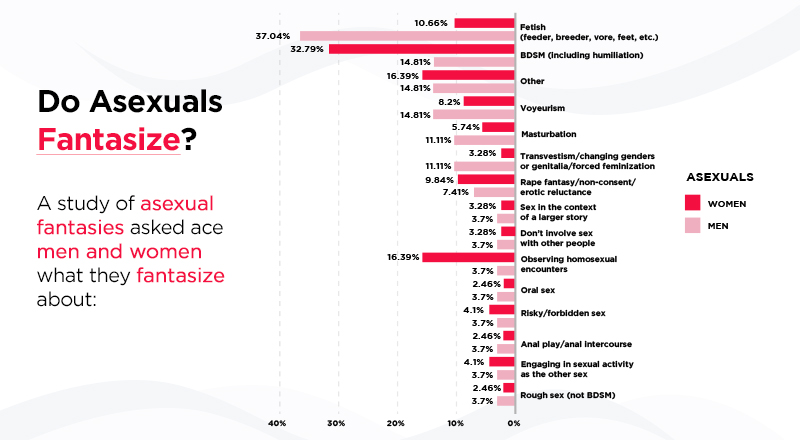 ---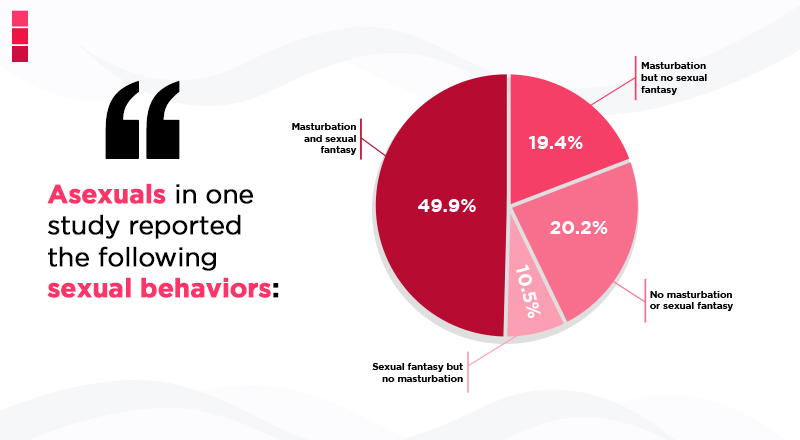 ---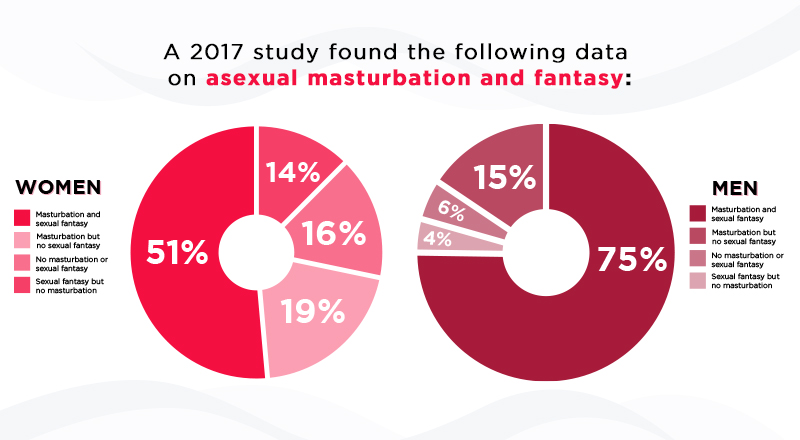 ---
Asexuals in the U.S.
An American study focused on how asexuals experience life differently due to their sexuality and found some unique trends.
Here's a look at their data.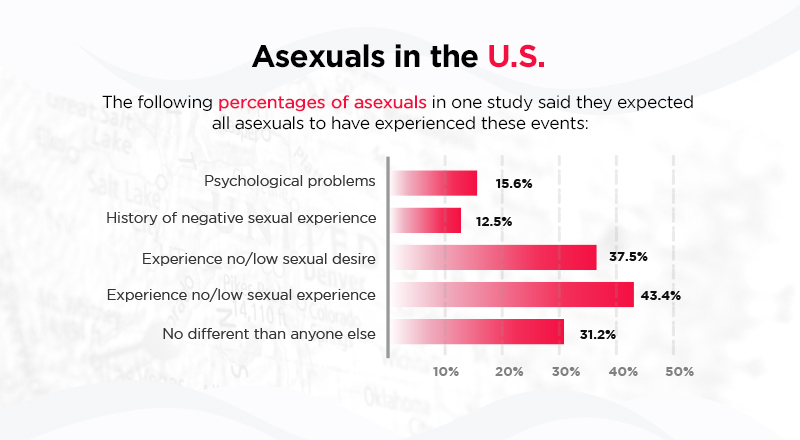 ---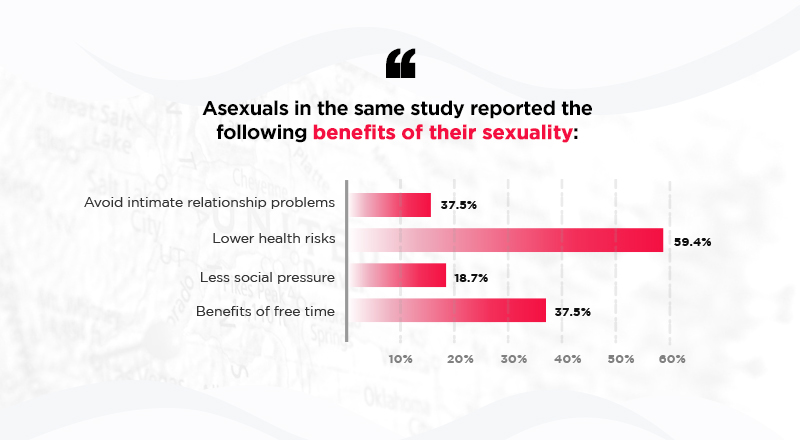 ---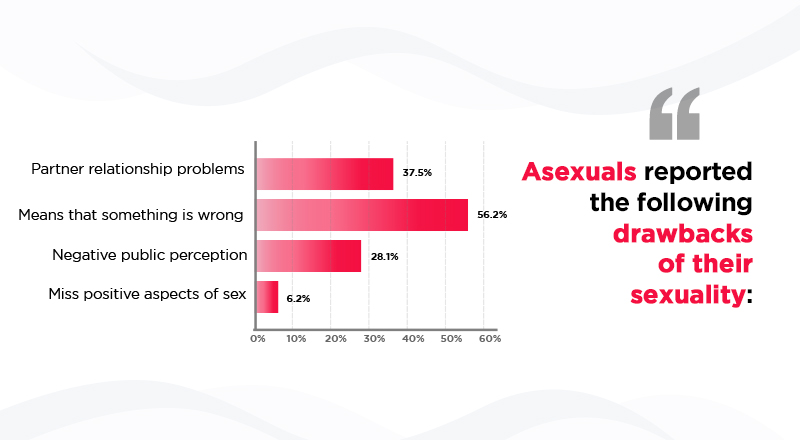 ---
Asexual Relationships – Romantic & Aromantic
No asexual is an island, and they often form connections and relationships just like everyone else. Some asexuals experience romance, while others are aromantic and don't feel romantic attraction.
This data breaks down the differences between asexuals and aromantics.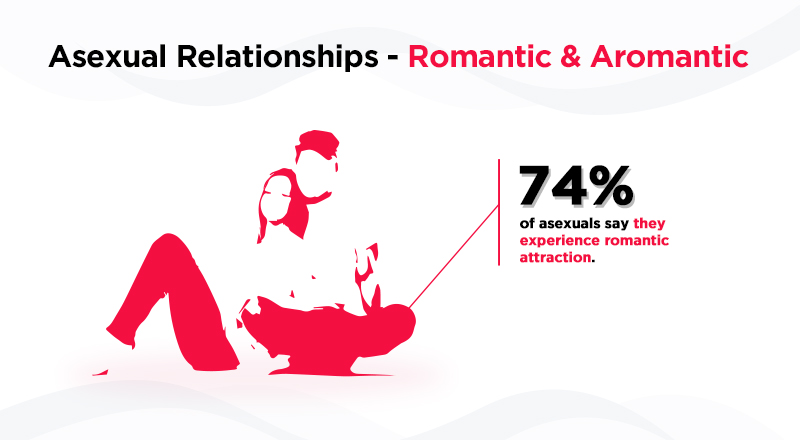 ---
Asexuals and Sexual Activity
Asexuals have little to no sex drive, but that doesn't mean they never have sex. The most common reason for them to have sex is to please a partner, but there's more to it than that.
The studies explain why an asexual might choose to have sex.
---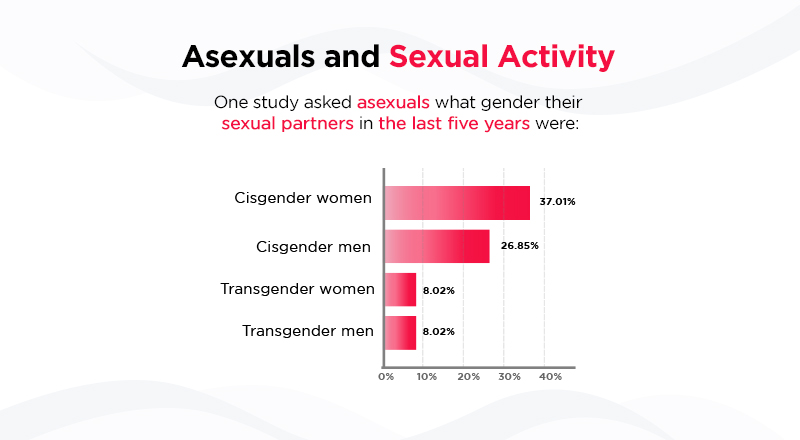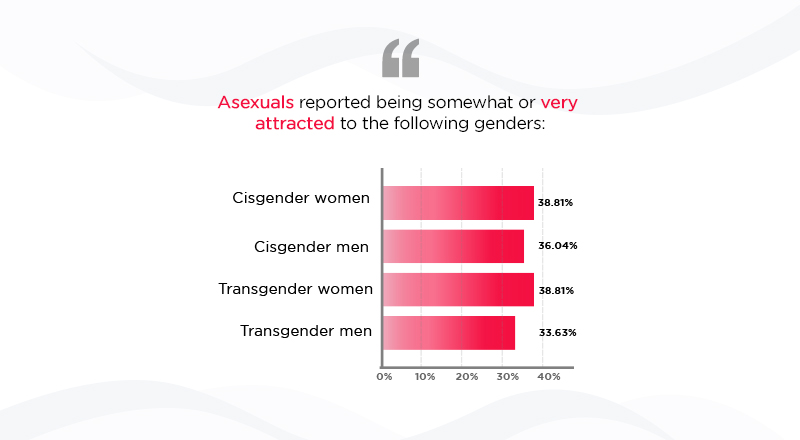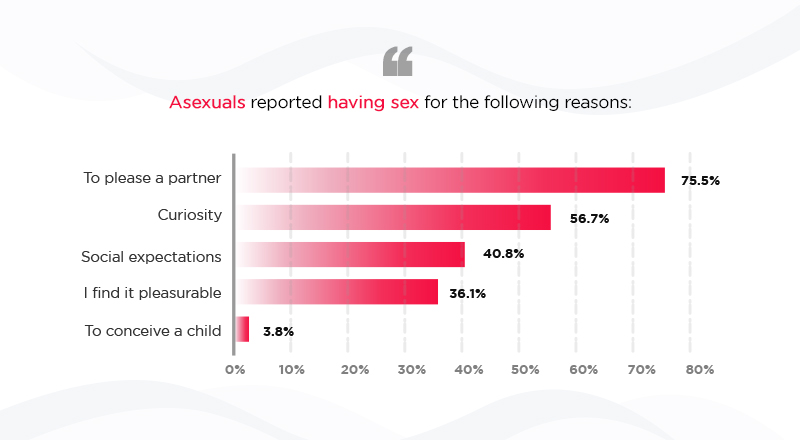 ---
How Often Do Asexuals Have Sex?
Some asexuals never have sex, while others do so at varying levels of frequency. These studies and surveys show how often asexuals get laid and the factors that contribute to their sexual activity.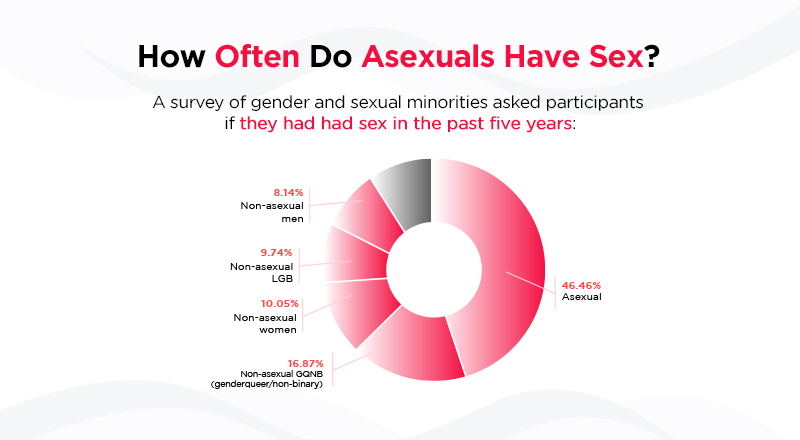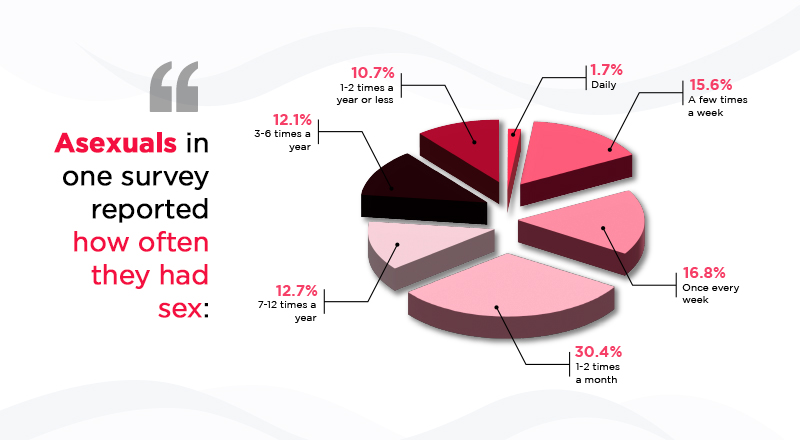 ---
---
Asexual Considerations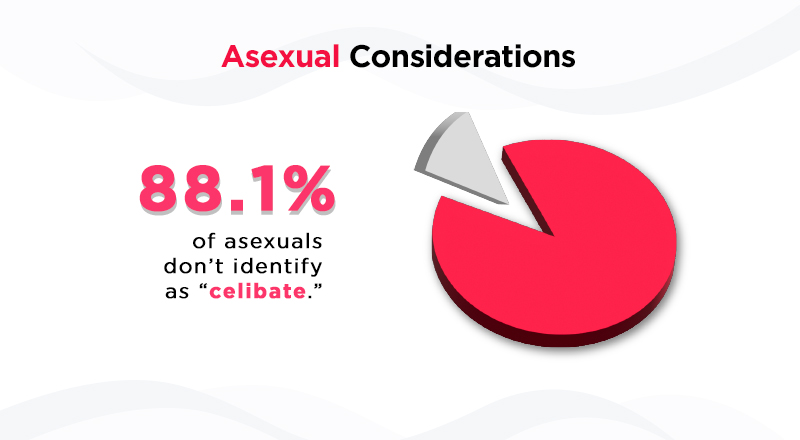 ---
Conclusion
Asexuals are one of the most unique sexual minorities there are. The fact that they don't feel sexual attraction to others can be confusing to people of other sexualities, and because of this, many asexuals don't come out to family and friends.
On average, asexuals self-identify right around the time they become adults. Asexuality is a spectrum, and no two asexuals are the same. Roughly half of them masturbate – both men and women – for various reasons.
Asexual fantasies are typically less about genitalia/sex organs and more about situations, acts, or fetishes. Some of them report getting aroused at random, while others have
A large portion of people misunderstand asexuals or have no knowledge of them at all. This can make it difficult for them to have relationships and subject them to negative public perceptions.
Asexuals in some studies noted that feeling less obligated to pursue a relationship could be both positive and negative. However, many struggled with mental health problems because of how their sexual differences impacted their lives.
Human sexuality is a diverse and colorful spectrum, and asexuals are a unique part of it. Without traditional desire, they explore their sexualities on their own terms. Though less common, asexual's lack of sexual attraction is just as natural as any other sexual orientation.
For more interesting sex studies and statistics, head over to our guide here.
Footnotes